Planet Preschool Blog

Josh Selig
, Little Airplane president and veteran producer, invites input on preschool TV from around the globe.
Join the conversation
.
Out of the Sandbox Blog

Toy and kids media expert
Wendy Smolen
looks at the new, best, brightest (and worst) products of play and technology.
Join the conversation
.
Kids Got Game Blog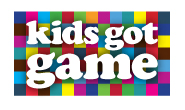 Game designers
Carla Engelbrecht Fisher, Ed.D
and
Anne Richards
dish on what it takes to make engaging, developmentally appropriate interactive experiences for kids and preschoolers.
Join the conversation
.
Hey, Digital Geek!

Digital media expert
Lianne Stewart
helps kids content creators navigate and evaluate the maze of emerging platforms.
You can ask her anything
.
Bridging The Gap

PlayCollective's PlayVangelist
David Kleeman
(and colleagues) seek ways to connect two communities that love children and media: content creators and academic researchers.
Join the conversation
.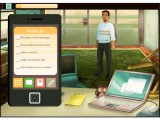 BLOGS / Kids Got Game
For the past year and a half I've been leading the team creating After the Storm, a new learning game at Classroom, Inc. Last week brought an exciting new development, as we launched a short, standalone version of the game, After the Storm: Day One on BrainPOP's GameUp. In this post, I explain why anyone who's interested in learning games (or education in general) should be paying attention to what BrainPOP is doing and learning from its approach.