Planet Preschool Blog

Josh Selig
, Little Airplane president and veteran producer, invites input on preschool TV from around the globe.
Join the conversation
.
Out of the Sandbox Blog

Toy and kids media expert
Wendy Smolen
looks at the new, best, brightest (and worst) products of play and technology.
Join the conversation
.
Kids Got Game Blog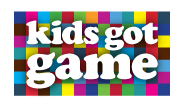 Game designers
Carla Engelbrecht Fisher, Ed.D
and
Anne Richards
dish on what it takes to make engaging, developmentally appropriate interactive experiences for kids and preschoolers.
Join the conversation
.
Lines, Not Dots
One dot is a data point; it takes a line to show a trend. As SVP of Global Trends for Dubit,
David Kleeman
will be reading the lines – where they're headed, where they intersect, and what's between them. He'll report here every other week on innovation, excellence, insight and intrigue in children's media and products, play and learning.
Join the conversation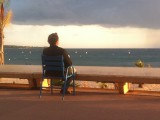 BLOGS / Planet Preschool
Even with facing an increasingly fickle audience, Josh Selig believes there are some very key ingredients to making a good children's show. He outlines six factors for success in his final Planet Preschool blog post.