Wendy Goldman Getzler
Articles by Wendy Goldman Getzler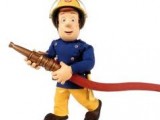 CONSUMER PRODUCTS / iKIDS / TV / WEB
As the children's video streaming wars only intensify, it looks like Amazon is taking full advantage of its vast e-commerce capabilities – and the idea could catch on like wildfire. A new deal with Mattel-owned HIT Entertainment will make British preschool series Fireman Sam available for download or streaming in an online hub that also features branded apps, games, eBooks, toys and other physical products.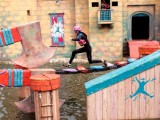 PEOPLE MOVES / TV
Toronto, Canada-based content creator marblemedia is expanding its development initiatives with the promotion of Miklos Perlus to VP of its Kids and Family division.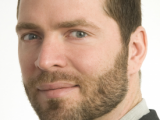 PEOPLE MOVES / TV
Nickelodeon live-action development SVP Brian Wright has left the company after a seven-year run with the kidsnet.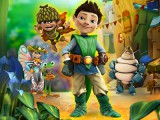 CONSUMER PRODUCTS
FremantleMedia Kids & Family Entertainment has introduced a new consumer products structure that is divided across four regions: The UK, EMEA and Australia, the Americas and Asia. As such, Carl Lumbard will be leaving the company, 18 months after his appointment as head of licensing strategy and business development.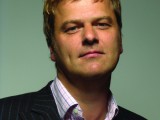 CONSUMER PRODUCTS / TV
Nickelodeon's SVP of programming and acquisitions Jules Borkent will provide an inside glimpse at his company's global multiplatform strategy during his keynote address at the inaugural Kidscreen East event taking place in Qingdao, China this July.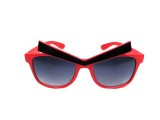 CONSUMER PRODUCTS / iKIDS / MOBILE
Finland-headquartered Angry Birds creator Rovio Entertainment, whose consumer products business accounts for nearly half of its total revenue, is beefing up its global consumer products licensing team with the help of former Mattel, DreamWorks and Warner Bros. execs.

TV
Toronto, Canada-based distributor 9 Story Entertainment has sold children's series Arthur's 18th and 19th seasons to the UK's CBBC, ABC TV in Australia and Noga in Israel.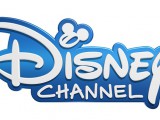 TV
Disney Channel is donning a new channel logo and overall new on-air branding look that rolls out today in the US before hitting each of the 42 global channels throughout this year.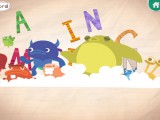 iKIDS / MOBILE
For millions of preschoolers, 12 minutes could be all it takes to learn a new word or two. That's how long the average tot is spending on Endless Alphabet, the popular app from San Francisco-based mobile startup Originator. The self-funded and profitable company of five is led by CEO Rex Ishibashi, who gave iKids a lesson in both analytics and staying ahead of the curve in an overly crowded educational app market.