Wendy Goldman Getzler
Articles by Wendy Goldman Getzler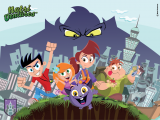 TV
Italy-based Atlantyca Entertainment has picked up the European distribution rights to the animated television series Nutri Ventures, which centers on promoting healthy eating habits for kids.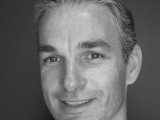 iKIDS / MOBILE / PEOPLE MOVES
Chris Greenfield has re-joined the L.A. and Ottawa-based company in the role of president following a decade-long hiatus from the kids, tweens and teens-focused agency.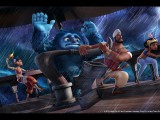 TV
Classic tales of the Arabian Nights are being re-told for a new generation of kids with the launch of 1001 Nights: The Untold Stories from Australian indie Chocolate Liberation Front (CLF), Germany's Hahn Film and Toonz Entertainment in India.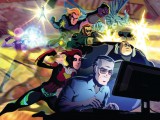 TV
The reach of Stan Lee's Mighty 7 (SLAM7) animated movie has been upped to 42 new territories thanks to a pan-regional deal inked between Genius Brands International and Cartoon Network Latin America.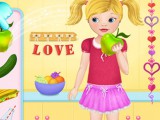 Featured iKids / iKIDS / MOBILE
Recent App Annie rankings placed Israeli publisher TabTale as the world's sixth-largest mobile maker in terms of downloads – ahead of Rovio, Outfit7 and Disney. According to company CMO Guy Tomer, survival in the children's mobile market boils down to just two things: content and consolidation.

TV
JAM Media has picked up a crossover commission for Little Roy from CBBC and CBeebies that features the character from hit series Roy as a five-year-old, and a separate commission from CBBC for another new spin-off, The Roy Files.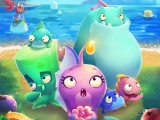 iKIDS / MOBILE
The sky hasn't exactly been the limit for Angry Birds developer Rovio, which recently restructured to put the focus back on mobile. With that strategy in place, the Finnish studio is making a global push for its new matching game, Nibblers .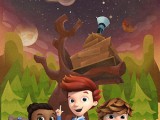 iKIDS / MOBILE / TV / WEB
More than half of US three- and four-year-olds do not have the opportunity to attend preschool, and a new multi-million-dollar Ready to Learn grant will provide the Corporation for Public Broadcasting (CPB) and PBS with the resources to address this persistent education divide.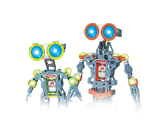 CONSUMER PRODUCTS
It's been a transformative year for Toys 'R' Us and the global toy industry as a whole, but consider holiday toy lists indelible. Check out the 36 playthings topping TRU's 2015 Holiday Hot Toy List.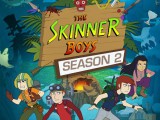 TV
More mysterious jaunts are in store for three tweenage brothers, The Skinner Boys, as the animated series of the same name from SLR Productions has been renewed for a second season.