Wendy Goldman Getzler
Articles by Wendy Goldman Getzler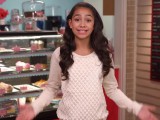 CONSUMER PRODUCTS / iKIDS / WEB
American Girl is furthering its digital interests thanks to a partnership with family entertainment company Driver Digital for a new original 24-episode lifestyle series entitled AG Life.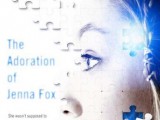 CONSUMER PRODUCTS
Dolphin Films has optioned the rights to YA book The Adoration of Jenna Fox, marking the second theatrical collaboration for Max Steel producers Bill O'Dowd and Julia Pistor.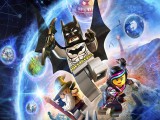 Featured iKids / GEAR / iKIDS
With 160% growth in sales over last September, and numbers expected to rise into Q4, you can say the US toys-to-life segment has cause for celebration this holiday season. Still, analysts warn that popularity poses a risk of cannibalization. Can LEGO Dimensions differentiate itself enough from close competitor Disney Infinity 3.0 and market-leading Skylanders? It's definitely game on.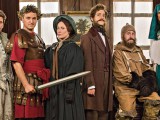 TV
Horrible Histories, Peppa Pig and Operation Ouch! are among the multi-category nominees shortlisted by the British Academy of Film and Television Arts (BAFTA) for the 20th British Academy Children's Awards, which will take place next month in London.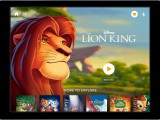 TV
When DisneyLife launches next month, the iOS and Android streaming app will offer access to what Disney deems is its largest collection of movies, TV box sets, books and music.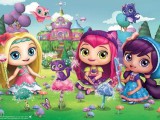 CONSUMER PRODUCTS / TV
Three new licensing agents and two new broadcast partners are on-board Nelvana and Spin Master's girl-skewing preschool brand Little Charmers.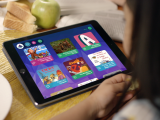 iKIDS / MOBILE / WEB
Houghton Mifflin Harcourt, the global learning and publishing company behind Carmen Sandiego and Curious George, is making further strides in the early education space with the launch of an interactive subscription service called Curious World.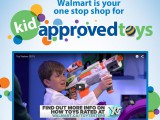 CONSUMER PRODUCTS / TV
Walmart Canada has partnered with Corus Entertainment for a two-part TV special and online campaign that aims to get its top toys in front of gift buyers before the holidays.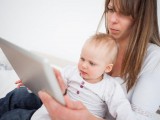 iKIDS / KID INSIGHT / MOBILE / WEB
The BabyCenter study, which examined the usage of mobile devices, the internet and social media among one- to nine-year-olds, finds that 80% of parents allow their kids to use their smartphone or tablet, and 65% of kids start using their parents' devices before age three.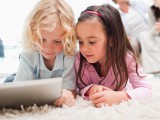 iKIDS / KID INSIGHT / MOBILE / WEB
Who knew that girls want the funny stuff, while boys crave personalization? When it comes kids, preconceived notions about their playtime are from universal. New PlayScience research analyzes and debunks gender perceptions in the interactive space.