Wendy Goldman Getzler
Articles by Wendy Goldman Getzler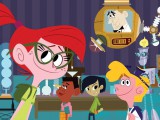 TV
As the topic of girls becoming more immersed in STEM-related media gains more relevance, Genius Brands International has announced the production of a new female-led science-themed animated series, Thomas Edison's Secret Lab.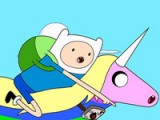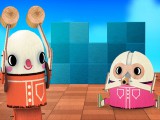 Featured iKids / iKIDS / KID INSIGHT / MOBILE
There's something about Scandinavia. The Northern European region has bred such blockbuster brands as Lego, Minecraft and Toca Boca, the latter of which currently has eight apps in the iTunes US top 40 paid iPhone category – which is as much as Disney and Nickelodeon combined. Toca Boca creative director Jens Peter de Pedro talks to iKids about organizing and infusing freedom into products, and why children's digital platforms must learn to loosen up.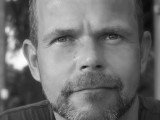 CONSUMER PRODUCTS / PEOPLE MOVES / TV
Canada-based DHX Media is bolstering its interests across the pond, as former HIT exec Paul Keech joins the company's UK team as creative services director.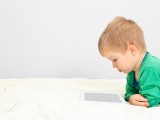 iKIDS / KID INSIGHT / TV
As this generation grows up never having to wait to watch their favorite shows, new research from Tennessee-based youth and family research firm Smarty Pants delves into the effect of Netflix, YouTube and Hulu on US children's viewing habits – and where established kidnets have an opportunity to gain some more ground.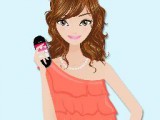 iKIDS / MOBILE
SuperAwesome, Europe's largest kid and teen mobile marketing platform, has officially set sights on the US market with the acquisition of L.A.-based mobile ad network MobiGirl Media.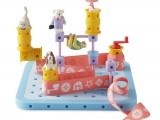 CONSUMER PRODUCTS
Interactive games and electronics may be propelling the toy industry forward in the digital age, but this year's Toy of the Year (TOTY) Awards have sent a clear message that offline may just be more on-trend than ever – especially among girls. Craft sensation Rainbow Loom from Choon's Design took home the coveted Toy of the Year title as well as three category awards, while GoldiBlox's Spinning Machine picked up the People's Choice award at the 14th annual TIA-administered event in New York.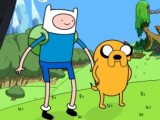 CONSUMER PRODUCTS
The consumer products program surrounding Cartoon Network series Adventure Time is about to expand with a crop of new collectibles, games, puzzles and branded pet toys.

TV
A number of international TV and digital platform deals have been forged by Toronto, Canada-based marblemedia's Distribution360 for its kids and youth programming catalog. The company has also sold six titles to Learn360, a media-on-demand service that distributes content to educational institutions across North America.