Wendy Goldman Getzler
Articles by Wendy Goldman Getzler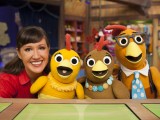 iKIDS / MOBILE / TV / WEB
US Preschool network Sprout is growing alongside the burgeoning on-demand world with web streaming app Sprout NOW that will give channel subscribers access to content on multiple platforms.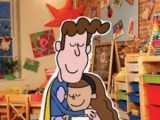 iKIDS / MOBILE / TV
A set of free eBooks based on the preschool series The Adventures of Napkin Man is heading to mobile devices courtesy of Toronto, Canada-based Breakthrough Entertainment and broadcaster Kids' CBC.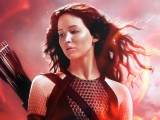 TV
The Hunger Games, Iron Man 3 and breakout series Sam & Cat are among this year's nominees for the 27th annual Nickelodeon Kids' Choice Awards, which will be seen in more than 375 million households when the live event airs on March 29.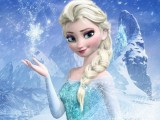 iKIDS / MOBILE / WEB
Disney looked to the cloud when it launched its popular Infinity gaming platform last year, and now, with Apple's help, the House of Mouse is breaking ground with the brand-new movie streaming service, Disney Movies Anywhere, which features a library of more than 400 titles.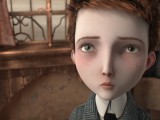 TV
Members of the European animation community, particularly those within France, have been named as finalists for Cartoon Tributes 2014, the annual awards handed out by Cartoon Movie  for the year's most outstanding contributions to the continent's animated feature film scene.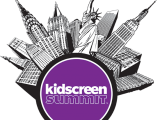 CONSUMER PRODUCTS / TV
A 13% rise in US-based delegates led to a record-breaking attendance at this year's Kidscreen Summit, which took place earlier this month in New York. The 15th annual event drew a crowd of roughly 1,700 kids entertainment professionals over the course of four days and saw a 10% rise among Asia-Pacific delegates as preparations gear up for the launch of Kidscreen East in China this summer.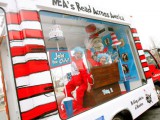 CONSUMER PRODUCTS
Dr. Seuss' The Cat in the Hat is hitting the road in a specialized Read Across America tour that is also driving kids to brush their teeth.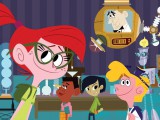 TV
As the topic of girls becoming more immersed in STEM-related media gains more relevance, Genius Brands International has announced the production of a new female-led science-themed animated series, Thomas Edison's Secret Lab.