Lianne Stewart
Articles by Lianne Stewart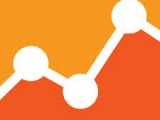 Hey Digital Geek
How Google Analytics or Adobe SiteCatalyst can do much more than just tell you how many visits you had to your site, or where in the world they came from. Read on to learn more.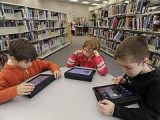 Hey Digital Geek
A fascinating presentation is currently available on Slideshare that looks at current digital trends that may affect your IP's future plans.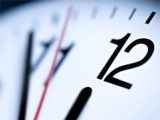 Hey Digital Geek
Do we need a digital strategist before we create a social media plan/new website/mobile app? OK, full disclosure, I AM a digital strategist – so you may think the first thing I'll say is "Yes! Of course you need a digital strategist! Now give me some money!" But the fact is, sometimes you just need to take a step back and look at your online plans from a different perspective before considering engaging outside help.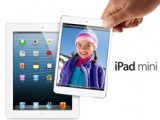 Hey Digital Geek
I recently went to look at the iPad Mini at my local Apple Store. Three tables on display, each with about eight new devices for everyone to check out… but each brand new iPad Mini was being used – very enthusiastically – by children ages six to eight. It took about 10 minutes (when one parent dragged their child away) before I could pick one up – talk about stealing candy from a baby.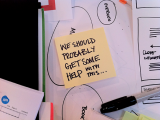 BLOGS / Hey Digital Geek
Have you heard of the term "content strategist"? I'm one. It's someone who tears apart your website's content piece by piece, taking out what's not needed, highlighting what's missing, and creating appropriate user flows based on your key audiences. But that's not the hardest part. The hardest part of the job is helping the poor person who is charge of the daily content of that site.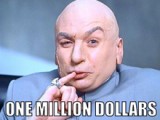 Hey Digital Geek
This blog post was inspired by a tweet I received last week, where an interactive producer spoke about how her clients were shocked by the cost associated with developing a game.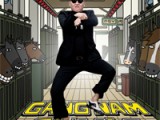 Hey Digital Geek
How do I make a viral video? With two days worth of video content uploaded to YouTube every minute, it's really challenging to create something that will become viral. There's actually no guarantee that what you create will break through and become massive, but executives from YouTube have suggested there are some of the tips and tricks that can improve your chances.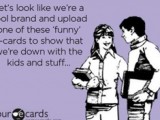 Hey Digital Geek
Want to promote a new app/TV show/toy on Facebook and get a million likes? Read on to find out how.


Hey Digital Geek
The emerging media space is intimidating. Say you've decided to create a mobile version of your website. Sounds simple, right? You're all set to go when suddenly the increasingly frustrated project manager bombards you with questions you weren't prepared to answer. All you wanted was a mobile version of your site, and suddenly you're expected to know the ins and outs of digital development. No fair! Well, I should be able to help.