Lianne Stewart
Articles by Lianne Stewart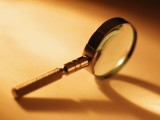 BLOGS / Hey Digital Geek / iKIDS / MOBILE
Guest Blogger Ted Brunt, VP of content for Floop and executive producer at Toronto, Canada-based Sticky Brain Studios, dishes on how to make a searchable and shareable app.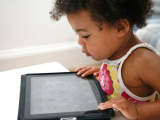 BLOGS / GEAR / Hey Digital Geek / iKIDS
Earlier this week, there were some fascinating tweets coming from an eBooks in Early Literacy two-day conference in Arizona. And so I've created a Storify with some of the top learnings posted to Twitter from this conference.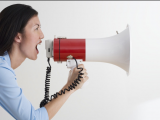 BLOGS / Hey Digital Geek
As different digital screens increase in number (think connected refrigerators and smart watches) your brand's message can get a little messy. Even if you're not a 'marketing person,' you can undertake small steps to ensure you're providing an experience to your audience that makes sense for your IP.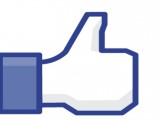 BLOGS / Hey Digital Geek / iKIDS / WEB
Last month, Facebook changed its terms and conditions to allow company page admins (like you!) to post contests on their pages without needing to go through a verified, third-party app.Show of hands… how many people knew this rule even existed?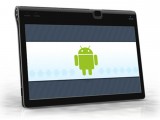 BLOGS / Hey Digital Geek / iKIDS / MOBILE
For a good long while, creating an app just for iOS (Apple devices) would ensure that you'd reach most of your target demographic. Things in the mobile world are changing, though.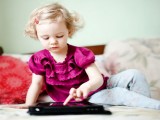 BLOGS / Hey Digital Geek
I'll start off by saying I really dislike the word 'transmedia.' There are a number of us who cringe whenever it's mentioned. But let's say you've decided to tap your toe into the transmedia/crossmedia/multimedia/dual screen pool. What are some things you need to consider?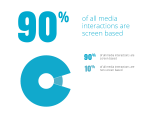 BLOGS / Hey Digital Geek / iKIDS / KID INSIGHT
I'm a little bitter at Google since they shut down Google Reader. I'm fearful to fall in love with any new product they develop because they'll probably just can it in the future. So, I'm cautiously sharing with you their latest release, Databoard.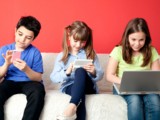 BLOGS / Hey Digital Geek / iKIDS / WEB
As more producers contemplate adding simultaneous second screen experiences to their kids TV shows, it's important to understand how handheld devices are actually used while watching television.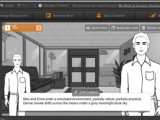 Hey Digital Geek / iKIDS / WEB
This week's blog looks at something that's super cool for us in the entertainment industry. While it's currently targeted to movie scriptwriters, it can potentially be used for anyone looking to create a compelling story. Amazon Storyteller automatically turns any uploaded movie script into a storyboard, complete with graphics, for free. So cool! And no, I don't work for Amazon!