Gary Rusak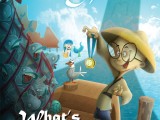 iKIDS / TV / WEB
Big Bad Boo Studio's What's Yours is Mine, the first of the 1001 Nights Comic Book series, launched today on comiXology, the cloud-based digital comics platform.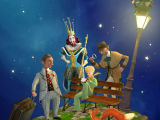 TV
The third season of Paris, France-based Method Animation's The Little Prince has garnered interest around the globe.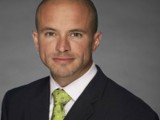 PEOPLE MOVES / TV
Following the departure of FremantleMedia Kids & Family Entertainment president Sander Schwartz earlier this month, the company has now tapped former Mattel exec Rick Glankler to serve as EVP and GM of the division.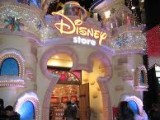 CONSUMER PRODUCTS
Disney is officially making its move into Mainland China, with the first Disney Store slated to open by early 2015 in Luijazui, a locality within Shanghai. The experiential stores will focus on interactive displays and events with IPs across Disney, Pixar, Marvel and Star Wars brands.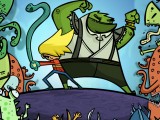 CONSUMER PRODUCTS / iKIDS / WEB
Educational games, books and comics online portal Funbrain, the first online home to the very successful Diary of a Wimpy Kid series, has released Galactic Hot Dogs,  a serialized, illustrated novel for children.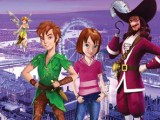 BROADCASTER / NEWS / TV
DQ Entertainment, the India-based global entertainment production and distribution group, has concluded a number of co-pro deals on the heels of MIPCOM.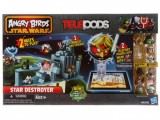 GEAR / iKIDS / MOBILE
In a bid to grab some of the heat from Activision's successful Skylanders franchise, Hasbro has been trying its hand at the hot toy/digital integration market. And so far, things are sticking. Initial numbers are in, and more than a million of the toyco's techy Telepods sold within the product's first month on the market.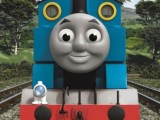 CONSUMER PRODUCTS / TV
HIT Entertainment is partnering up with the Minnesota Children's Museum to create a new traveling exhibit focused on Thomas & Friends that will launch next summer and is slated to tour for 10 years.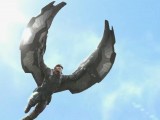 CONSUMER PRODUCTS
Marvel Entertainment and Disney Consumer Products have developed wide-ranging merchandising programs featuring Marvel Avengers Thor and Captain America that will be anchored by their upcoming films.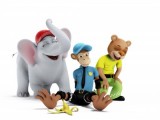 CONSUMER PRODUCTS
Norwegian producer CreaCon Group has appointed Spanish distributor, Imira Entertainment to rep the TV and DVD rights to the preschool series City of Friends in Latin America, Spain, Italy and Portugal.