Gary Rusak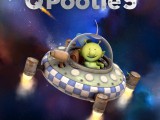 CONSUMER PRODUCTS / RETAIL / TV
Rocket Licensing, which is managing the licensing campaign for preschool property Q Pootle 5, has announced two more licensing deals: Walker Books for global TV tie-in publishing and Blue Sky Designs for children's stationery.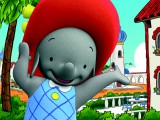 TV
FremantleMedia Kids and Family Entertainment has announced that preschool CGI series Ella the Elephant has been sold to Disney Junior Channel Latin America. The series, co-produced with DHX Media and TVO Kids, is already set to launch on Disney Junior in the US this spring.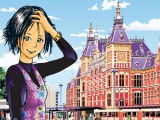 CONSUMER PRODUCTS
Genius Brands International, the multimedia and brand management company comprised of the recently merged assets of A Squared Entertainment and Genius Brands, has found its newest IP in Pascualina, a popular Chilean-born tween girl property.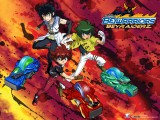 RETAIL / TV
Nelvana Enterprises has signed a number of international deals for its Beywarriors Beyraiderz series. The 13 x half-hour animated series launched on January 4, 2014 on YTV in Canada.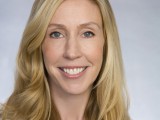 PEOPLE MOVES / TV
Nickelodeon US had done a some exec shuffling and has named Sarah Noonan (pictured) SVP of live action content and Jay Schmalholz as SVP of live event television.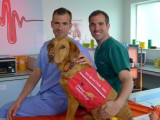 BROADCASTER / TV
Following a  BAFTA win for best children's factual entertainment show, a third season of  Operation Ouch!  has been commissioned by CBBC for UK production companies Maverick and Serious Lunch.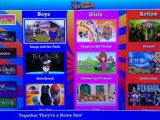 GEAR / iKIDS / TV / WEB
Following a deal earlier this month with Western Digital's TV Live Hub, on-demand kids service Toon Goggles is further expanding its global accessibility by launching on Samsung's Smart TVs throughout Europe.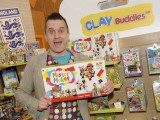 CONSUMER PRODUCTS / RETAIL
Click Distribution UK has signed a new partnership with Zodiak Rights, which will see the launch of a board game based on the CBeebies series Mister Maker in the UK.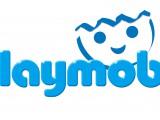 CONSUMER PRODUCTS
Following yesterday's deals for the Matt Hatter Chronicles brand, ITV Studios Global Entertainment has now announced a new UK consumer products partnership with Playmobil and its animated TV series Super 4 from morgen studios and Method Animation.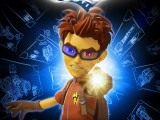 CONSUMER PRODUCTS / PEOPLE MOVES
London-based ITV Studios Global Entertainment has announced two new UK and Ireland licensees for Platinum Films' boy-skewing property, Matt Hatter Chronicles. The UK production house has also appointed Anya Hollis as VP of agents.