Warner Bros. Animation has promoted creative exec Jay Bastian to SVP, series, while operations chief Ed Adams has been upped to SVP and GM. Both have been with WBA since 2009.
In his new SVP role, Bastian (pictured right) will be tasked with identifying Warner Bros. properties, including Hanna-Barbera, Looney Tunes, DC Entertainment and MGM, to develop into new TV series, short-form content and feature-length projects for home entertainment. To that end, he will work with writers and producers on ideas for original programming. He will also oversee ongoing production and current programming matters related to existing shows.
Since joining WBA as VP, Series, Bastian has managed creative affairs for several projects such as The Tom and Jerry Show for Cartoon Network, the upcoming series Bunnicula for Boomerang, holiday special Elf: Buddy's Musical Christmas for NBC, The Looney Tunes Show, Scooby-Doo! Mystery Incorporated and Young Justice. He has also worked on Looney Tunes theatrical shorts and multiple original feature-length home entertainment movies based on the Scooby-Doo, Tom and Jerry and The Flintstones franchises.
Before WBA, Bastian produced 10 original animated series over 11 years while working in Cartoon Network's original series department. He also produced several original longform programs and supervised development and production of long-running programs like Justice League Unlimited and Courage the Cowardly Dog. Prior to CN, he managed development and acquisitions at Lightyear Entertainment.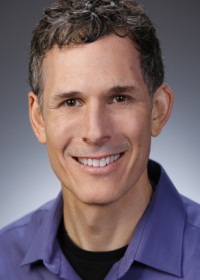 Meanwhile, Adams (pictured left), in his new role as SVP and GM, is now the top business and operational executive at WBA, responsible for all the division's non-production activities. He will manage all business and legal affairs, finance, planning and administration related to content produced by the company.  He will also supervise and oversee negotiations of all talent deals with writers, producers, voice performers and more.
With more than 10 years' experience working in the animation industry, Adams's remit includes head of legal affairs at DreamWorks Animation and VP of business affairs, business development and sales at Cookie Jar Entertainment. He has also served as senior counsel, business and legal affairs for Cartoon Network and senior counsel, business and legal affairs for Turner Television.