The best part about trade shows is discovering how much nicer/easier/more fun your life could be if you just had the latest gadget. That was my thought as I trolled the aisles at CE Week, aware that I was living the dream. If I only had…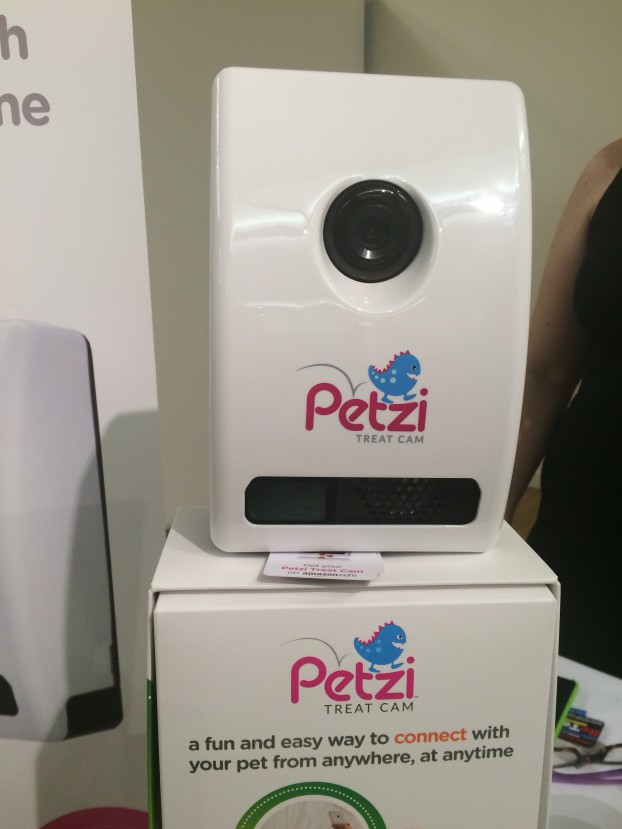 1. PETZI. I hate leaving my dog home alone. He doesn't have a nanny, nor scheduled activities. Poor puppy, is he lonely and bored? Now with PETZI Treat Cam, an app and Wi-Fi camera, speaker, and treat dispenser, I can virtually talk, play and feed him from my phone. The toaster-sized unit, available for preorder now, could be the guilty pet-owners new best friend.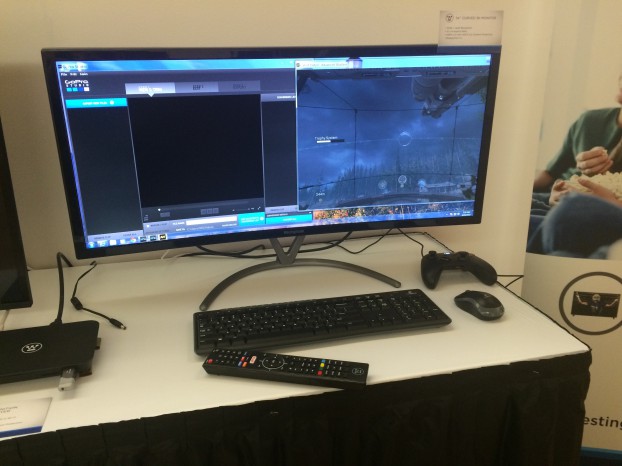 2. WESTINGHOUSE. Imagine the view on a 65″ 4K TV. I don't need the 85″ model, but a 65-incher with native 4K would give me Wi-Fi connectivity and Smart functionality with 4K content from streaming services like Netflix. At about $1400, it's almost affordable. Westinghouse also had a stunning 4K Ultra HD Desktop monitor that would clearly make working (and gaming) so much more fun.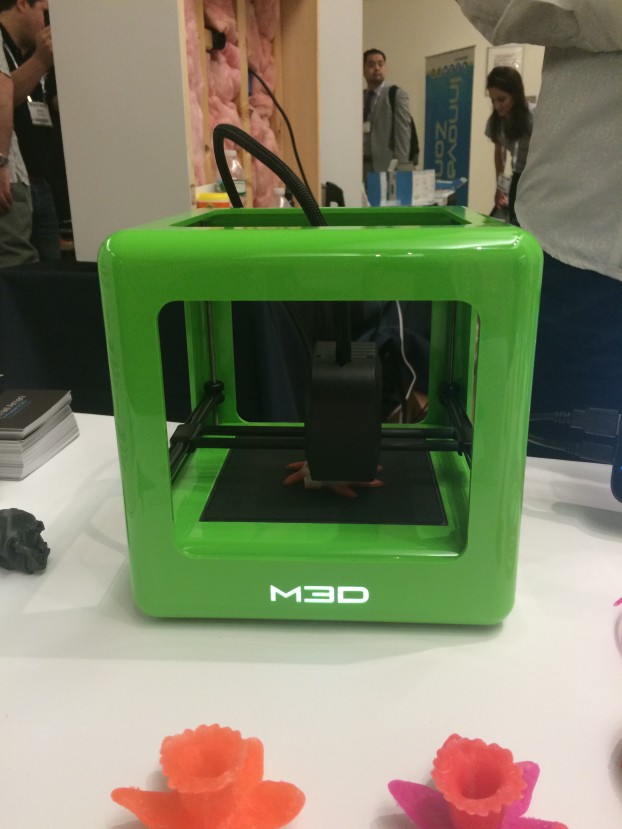 3. M3D. 3-D Printers are now entering the consumer market with affordable options. I want one. The Micro Printer from M3D was a Kickstarter project that I wish I had invested in. It comes assembled and ready to use with 3D "ink" and lots of safety features, and is a surprising $349.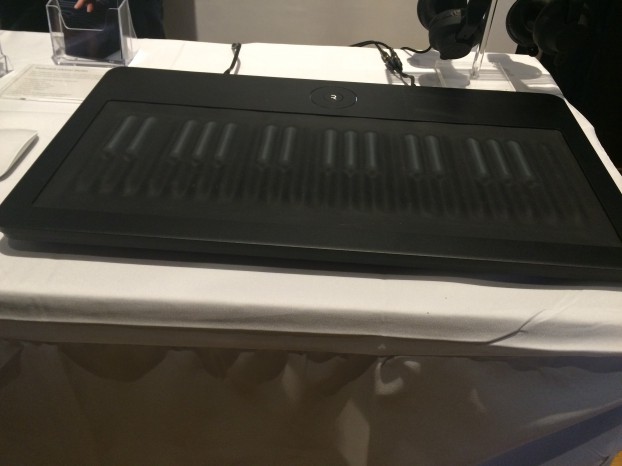 4. ROLI. Who doesn't love a keyboard? From toddlers on up, playing music is irresistible fun. ROLI's Seaboard Grand reimagines the keyboard as a soft, continuous, pressure-sensitive surface. The unique design merges traditional playing with digital technology in a whole new way. Makes me want to take piano lessons again. The smaller model is about $2000; the larger one, about $3000.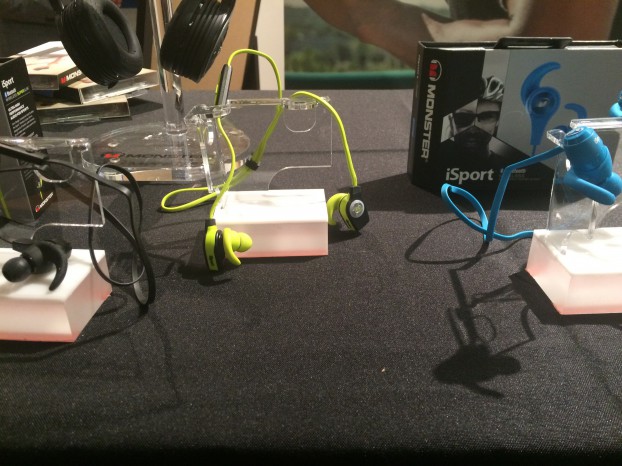 5. MONSTER.  It's time to cut the wires off your headphones. Among the numerous wireless options, I loved the Monster neon green iSport Superslim Wireless Bluetooth In Ear Sport model. Made to stay in your ears no matter what activity you're doing, they last up to 5 hours of play, and are designed to resist sweat and tears. $149 doesn't seem outrageous for cordless freedom.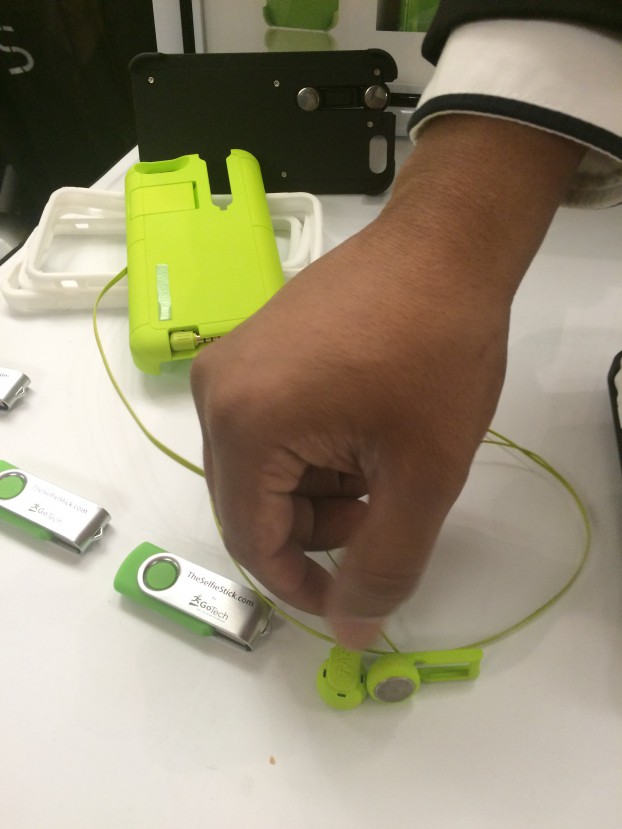 6. GOTECH. I can't tell you how many times I've tried to rewind my (wired) earbuds only to find they don't fit back into their case. So I toss them in my bag and then can't untangle them when I need them. Cell Budz eliminates the hassle with a lightweight phone case with built in, retractable headphones. The sound quality is good, the wire extends to 3 ½ feet, and they come in 6 fun colors. At around $40, you get a sleek case and stay-with-you buds.
7. GLOBAL IONICS. What can make brushing teeth fun aside from singing toothbrushes? Ionics! The Cross X Power Toothbrush uses polarization and sonics combined with your own body energy to create a smarter brush. The claim is less plaque, less bacteria, and cleaner teeth, gums and breath. I'll let my dentist be the judge, but brushing with ions is pretty fun.
Send me any new gadgets you're craving. Wendy@playsciencelabs.com