Today in the Stuttgart train station, I accidentally tried to pay for a Venti Iced Americano using Chinese Renminbi.  The frau barista smiled at me and said, "It's time for you to go home, sir."  I've been on the road for two weeks and I'm disoriented, jet-lagged, and I miss my dog Buffy.  I texted my friend Kevin that I'd just arrived in Germany from Shanghai, and he said "it all sounds very glamorous."  Having spent my last three evenings trying to download storyboards in hotel rooms where I could easily outrun the internet, I had to laugh.  The most glamorous thing I've done all week was eat the smoked almonds from the mini-bar.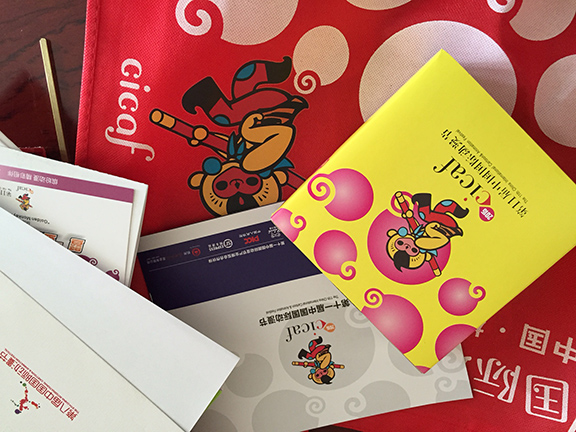 Last week I was in Hangzhou with Little Airplane's Sharon Thomas attending CICAF, which is China's largest animation event.  Hangzhou is well-known for being one of China's loveliest cities and for growing delicious green tea.  It was a beautiful location for the conference, which was described by one Chinese colleague as "less of a market and more like the government's annual party for the animation industry."  I would add that it was a very well-attended party, and Sharon and I saw friends from Disney, CCTV, Kidscreen, UYoung, The Ministry of Culture, DHX, Sesame Street, The China Animation Association, and scores of the top Chinese animation studios and internet companies.  CICAF is a very professionally run event and they put on a truly spectacular award ceremony.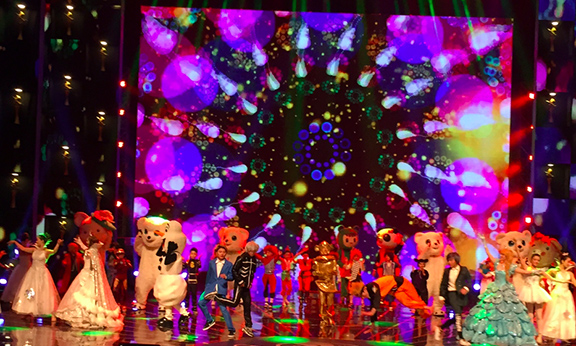 The big news at CICAF was the announcement by one of the SARFT officials that the Chinese box office revenue grew by a whopping 69% last year.  Quite simply, the Chinese love to go to the movies and, as a result, animated and live-action features are thriving here.  In the last year, there have been co-production treaties signed between China and a variety of other countries including Korea, the UK and Canada.  These treaties cover animated films (although not animated television).  This recent Chinese interest in international co-productions is driven by two factors: A desire to raise the quality of Chinese films and increase their chances of succeeding on the international market; and a desire to showcase Chinese culture on the world stage through the exporting of quality Chinese content.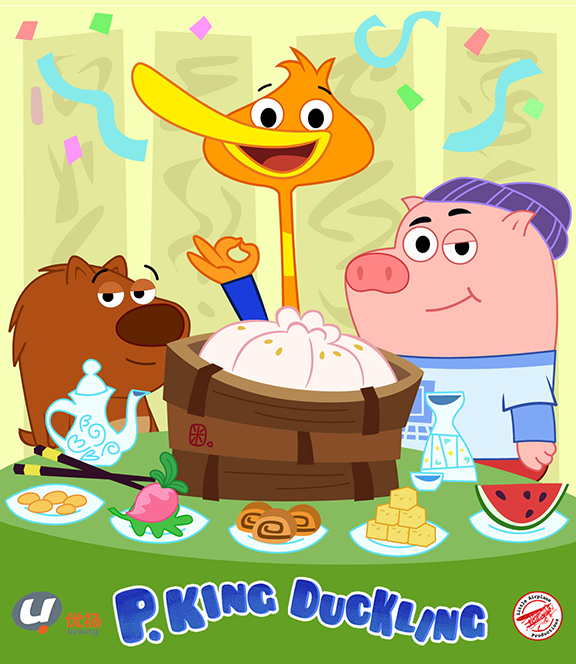 Chinese animation has been rapidly improving over the past five years, and the industry here is now fully capable of producing world-class animated shows and films.  As many of you know, Super Wings!, a show Little Airplane co-produced with partners Funny Flux and CJ E&M in Korea, recently launched on Sprout in the US. and is set to air on Discovery Kids Latin America, Canal+ and on a dozen other top channels around the world.  In China, the series now airs nationwide on 12 satellite channels and got a staggering 100 million VOD views in it's first 20 days. Super Wings! was animated by the show's Chinese owners, Alpha, at their Guangzhou studio, QianQi Animation.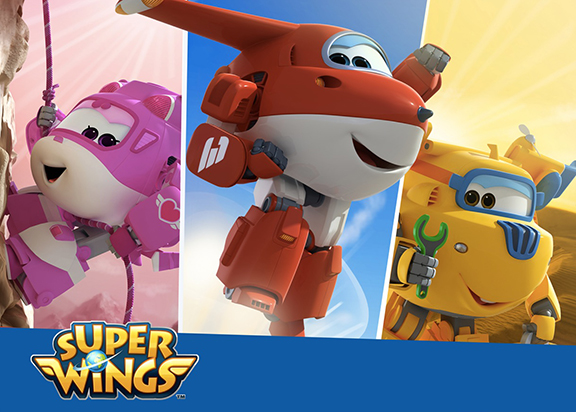 We also spent time at Oriental DreamWorks in Shanghai which, as you may know, is a JV backed by China Media Capital, Shanghai Media Group, Shanghai Alliance Investment Limited, and Hollywood's DreamWorks Animation SKG.  In simple terms, it's a majority-owned Chinese company where they're now producing animation for the Chinese and international market, starting with Kung Fu Panda 3.  It's a very impressive operation and they've assembled a world-class team of Chinese and international artists and producers. Although ODW's focus right now is making family films, they will soon be moving into a brand new facility across the Bund, where they will expand their offerings to animated and live-action content for TV and the internet.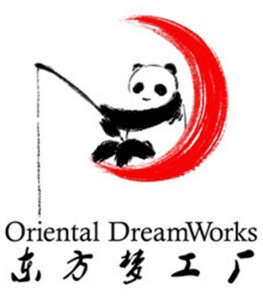 Another interesting feature of the Chinese market is the success of characters who were birthed as free icons on WeChat, the ubiquitous Chinese texting and social media platform that's used by every (and I mean every) Chinese person with two thumbs.  Many of these animated characters have spawned a wide range of hugely successful licensing programs, most notably Tuzki, a rabbit that was created by a talented student at the Communications University of China.  Tuzki is now as big in China as steamed pork buns.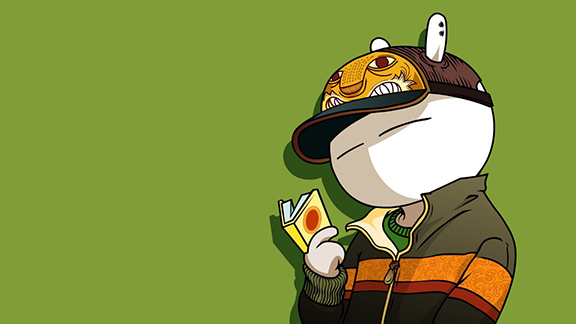 What else can I tell you?  Oh, yes.  There are many opportunities to inadvertently eat frogs in China.  Sometimes you are warned, such as at the hotel buffet, but mostly you are not.  The frogs typically show up on your Lazy Susan looking not unlike shredded chicken or, maybe, pork.  Your Chinese hosts seem to know it's best not to tell you it's frog until after you've eaten it, and then they all get a good laugh out of your reaction to hearing the news.  I unknowingly consumed quite a few frogs this trip. They tasted good, but they made me feel bad.  I am of the belief that one should not eat any animal that is cute even after it has reached adulthood.  This includes kangaroos, bunnies, ostriches, dogs and, certainly, frogs.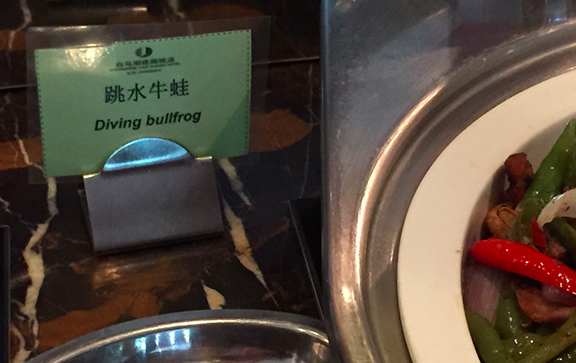 Now here is something that I would not have believed had I not seen it with my own eyes. In China, there are actual salons where you sit in comfortable chairs above fish tanks.  You then place your smelly feet into the tanks where hundreds of tiny and, presumably, well-trained fish "massage" your feet by eating all the dead skin that your toes have accrued over the course of your long, hard life.  This is considered a very nice thing to do on holiday or, say, on a date.  You don't believe me?  Here's the proof.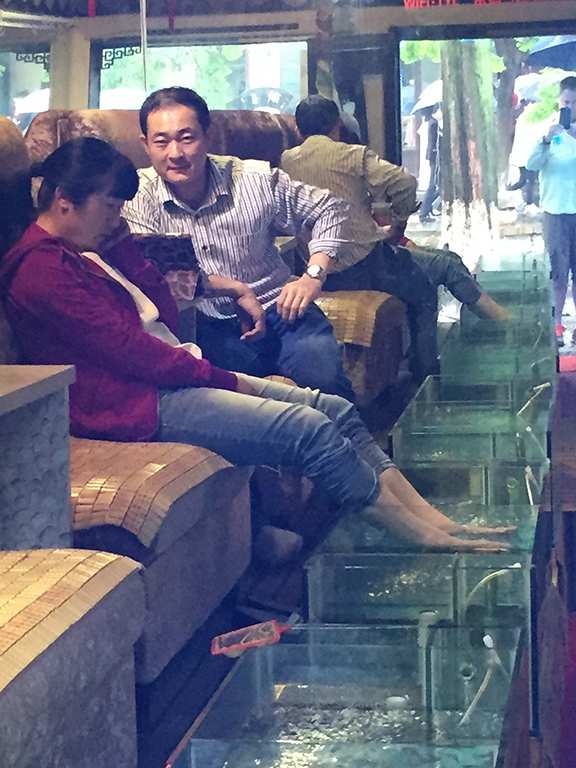 On my one weekend off, my friend Chenchen and I took a day trip to the lovely "ancient village" of ZhuJiaJiao, which is bisected by old canals and where the sharp smell of frying tofu grabs your nose like a little monkey.  Here, we went into a ramshackle House of Terror that appeared quite benign, not unlike a haunted house ride that you might have found in Coney Island circa 1970.  But this place turned out to be really scary.  We walked down pitch-black narrow hallways past the occasional open grave or black light illuminated-Swastika and then, totally unexpectedly, a homemade severed head would shoot out at us on a wire like a projectile accompanied by a blood curdling Mandarin scream.  Now, having run a kids' indie for 16 years without the benefit of tax credits, I assure you I do not scare easily, but I almost shit myself in ZhuJiaJiao.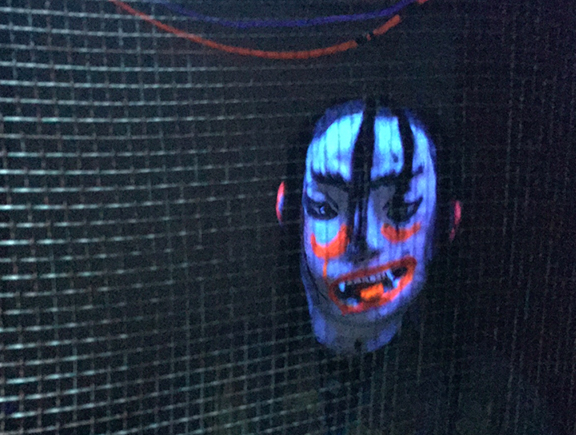 But here's the best part:  When you exit this ride, you come face-to-face with a little snow white bunny in a small cage.  The cage sits at the feet of the proprietor's young daughter who eats noodles and smiles at you very sweetly, obviously sympathetic with the horrible ordeal her family has just put you through.  Maybe I'm reading too much into it, but the bunny and the kid both appeared to have been deliberately placed there to reassure us that, Swastikas and severed heads aside, life is still full of good and happy things like bunnies and kids eating noodles.  Exiting this ride, I could think of no better metaphor for the scary yet joyous ride of being an indie producer in 2015.