I sometimes get requests from the alumni office at Sarah Lawrence to speak to some poor soul who wants to get into the kids' TV business.  I typically ignore these requests but, sometimes, during a moment of weakness, I'll agree to an "informational interview" and schedule it for three months down the road hoping it will somehow never arrive.  But, inevitably, the half-hour call will pop up on my schedule like a spotted purple mushroom that I am required to eat.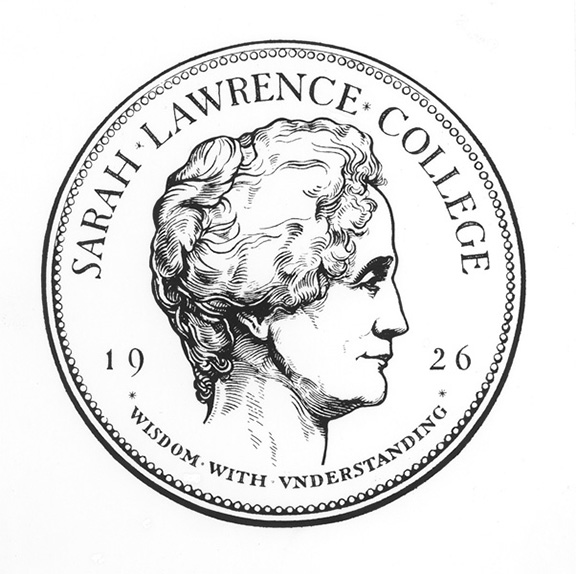 I had one of these calls yesterday with a young guy who seemed either very relaxed or perhaps medicated and who read from a list of questions that he clearly had not written himself. (KID: If you had one piece of advice for a new graduate entering your industry, what would it be?  JOSH:  Apply for Canadian citizenship.)  Since I was hoping to beat the line at the Halal food cart, I told the guy my time was limited and could we please just cut to the chase.  "What," I asked him, "do you really want to talk about?" "Oh," he said, and I could hear him put aside his list and take a deep breath.  "Well, there is this one thing."
He then confessed that he was having a mild existential crisis and he was "torn" between two career paths:  Going into corporate finance or composing music for preschool shows.  "Ah, now we're getting somewhere!" I told him (and I meant it.)  I cleared my throat and here is what I said:
"Go for corporate finance.  In fact, if one is torn between preschool television and anything else, one should always do the prudent thing and choose the anything else.  Why? Because preschool television is very hard, grasshopper.  The budgets are low, the toys almost never sell, the broadcasters are fickle, and your entire future rests in the hands of kids who are so young that they still shove peas up their nose (not the orifice I used on the phone.)  I have no doubt there are downsides to corporate finance (a dull life, myriad addictions, sexual dysfunction, jail) but these cannot compare to the horrors of preschool television."
My young charge was silent, waiting to see if I was finished.  I was not.  This phone call was my spotted purple mushroom and I was going to eat it very slowly.
"However!" I said with a big exclamation mark like the Mayor of Whoville, "if you truly love composing music for preschool shows, then I have a very different answer for you.  I will preface it by saying that it may not apply to you because if you did truly love composing music for preschool shows, then you would not be 'torn' at all.  In fact, you'd be off somewhere right now underscoring a sock puppet show instead of wasting your time on this call.  But I have a hunch that 'corporate finance' is not really what you want to do at all and, given the fact that we both attended Sarah Lawrence, which offers no courses in 'corporate finance,' I suspect it wasn't even your own idea.  And, so, I will give you my real advice assuming you are, at heart, a musician who genuinely wants to compose music for preschool shows.  Are you still on the line?"
"Yes, I'm here, sir," he said.
"Good.  Go and compose music for preschool shows!  And do it with passion or, as people my age like to say, with GUSTO!  You will have a few tough years, it's true, but soon your days will be filled with writing melodies for wombats and octopi and geometric shapes with arms and legs.  You will have a small home studio with digital equipment and lots of wires and foam on your walls.  You will suggest a kazoo or a bell tree and your client will say, "I loved your kazoo or your bell tree!" and you will feel proud and good.  The money will suck but eventually you will get some ASCAP or BMI checks and, over time, these will add up.  Maybe one day you'll write the theme for a show like Paw Patrol or Bob the Builder and then you'll move out of your apartment with the tiny window in the bathroom into a modest place on the Upper West Side.  You'll get a Daytime Emmy that will impress your in-laws and you'll have your own website with streaming mp3 files and, before you know it, you're in the big time!  You're having brunch with Laurie Berkner and Dan Zanes!  They love you in Australia!  You are a successful (and happy!) composer of music for preschool shows!  And then, one day, when you pick up your kids at The School For Ethical Culture, you meet Kelly Rippa who says, 'My kids love your songs!'  Then an older guy comes over and says, 'Was that Kelly Rippa?!' and you say, 'Yeah, our kids go to the same school.  I write music for some of the preschool shows they watch.' 'That's amazing!' he says, 'It's an honor to meet you!' 'Oh, you're very kind,' you say, 'and what kind of work do you do?' you ask.  'Me?' he says, 'Oh, you don't want to know.  I'm in corporate finance.  I hate it.  I always wanted to be a musician but I guess I just never had the balls to go for it.  I was always torn."