My new favorite TV show in China is a competition series called Super Dancer Night on which American hip-hop dancers compete against Chinese hip-hop dancers before a panel of Chinese and "international" judges.  No matter how good the American dancers are on this show, they invariably lose decisively to their Chinese counterparts.  Some of the judges offer reasons such as, "Your American technique is good but the spirit of the Chinese dancer is superior," while others simply hold up a big red star and pronounce "CHINA!", prompting an eruption of patriotic applause from the live Chinese audience.  I like this show because it pretty much sums up the challenges for any American company trying to do business in China:  You're on a Chinese stage competing in front of a Chinese audience and the only one hoping you'll win before you get back on your plane is you.
But I love China, regardless, and I find the challenges of doing businesses here nothing short of exhilarating.  The trick, I've found (if there is a trick), is to never go head to head with a Chinese company but, rather, to find creative ways of cooperating with them for the mutual benefit of both companies.  This approach, unlike Super Dancer Night, allows for the occasional shared China/US victory.  Case in point, Super Wings!, a show we co-produced with Alpha in China and Korea's Funny Flux and CJ E & M, premieres this March on Sprout.  This is significant because it marks the first time ever that Chinese-owned IP has found a home on a top US kids channel.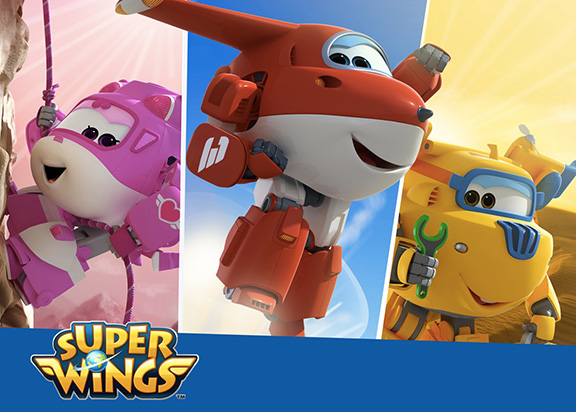 We've also just started production on a new show called P. King Duckling with our partners UYoung in Beijing.  Much like Super Wings, most of the pre-production is being done at Little Airplane in New York, while animation is being done in China.  I often get asked how we deal with the communication issues, but the fact is most of the senior creatives on P. King Duckling have been trained in the UK.  I find that among the younger generations in China, most media types speak excellent English and, due to the easy access to TV shows and films on the internet, the Chinese know as much as we do about what's working in the world content-wise.  China is finally making the transition from being a country that pounds out episodes for their domestic market to one that creates, produces and, significantly, finances high quality content for the international market.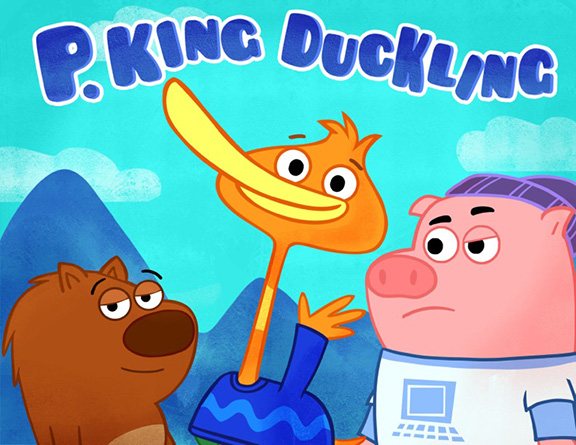 Although it doesn't get much coverage in the American press, there's also a lively and eclectic contemporary art scene in China, and this is perhaps nowhere more visible than in the Beijing "Art Zone" known as 798.  Here you can see video installations, graffiti art, bookstores filled with Chinese hipsters, airplane wings growing out of the pavement, and dozens of galleries of every shape and size.  It looks and feels not unlike the East Village or Williamsburg, Brooklyn before gentrification.  I visited an animation studio in 798 called Hutoon last week and I was as impressed by their innovative work as I was by their neighborhood.  I took some pictures of 798 and, I think you'll agree, this is not the China that Big Bird visited.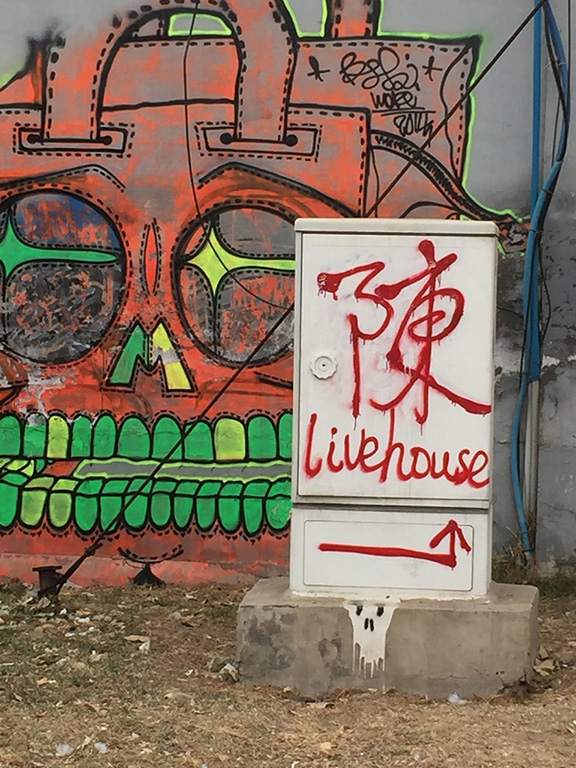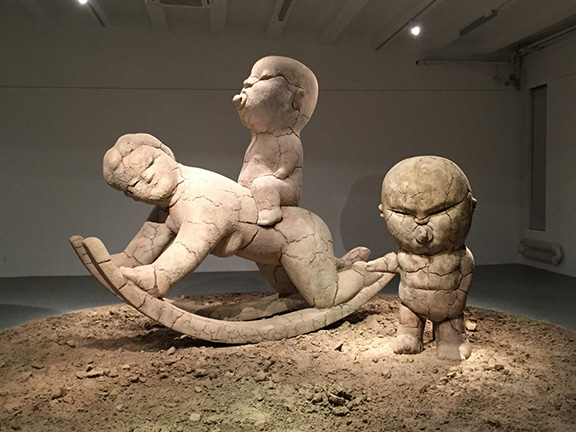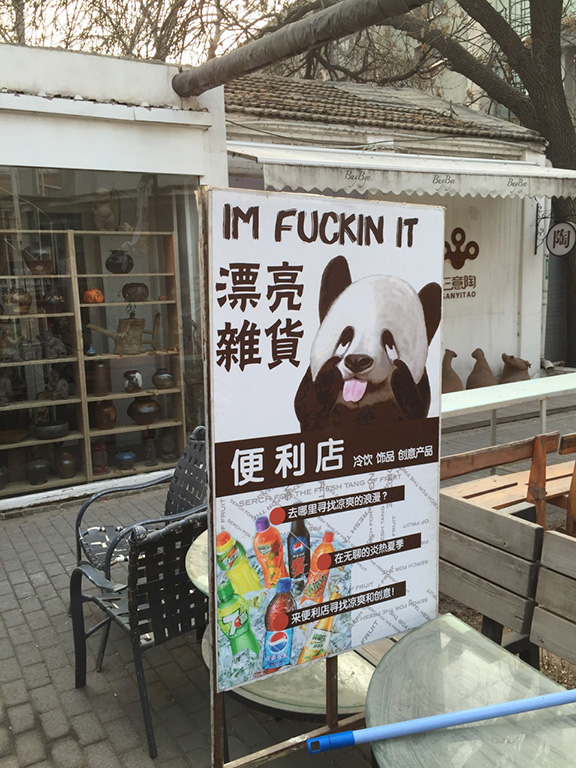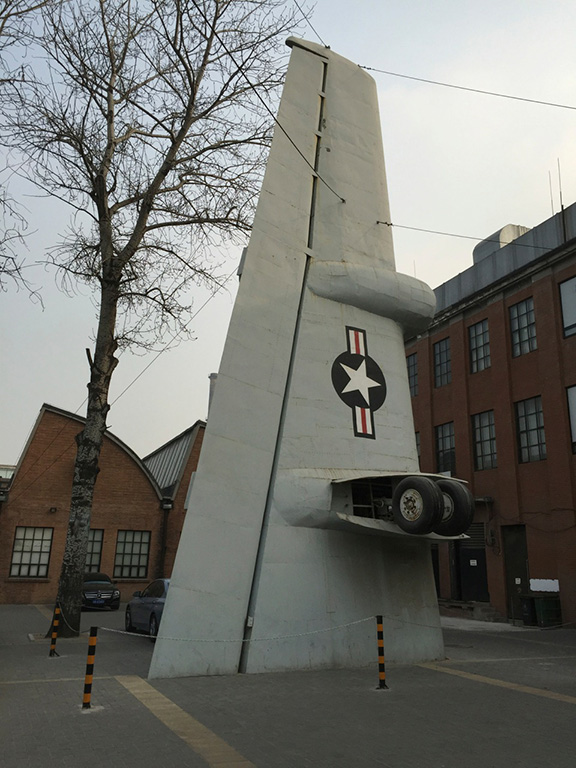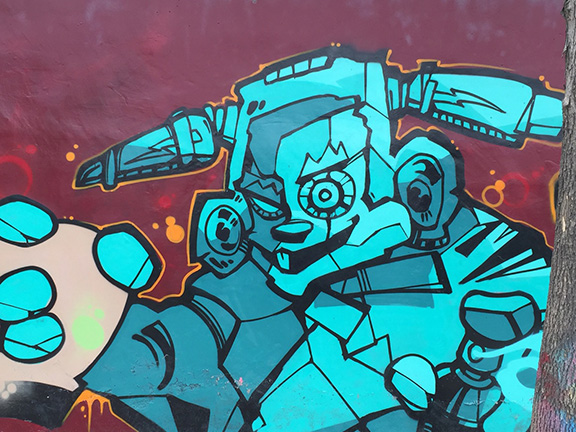 On a personal note, I'm trying to learn Mandarin.  It's been very slow going as Mandarin utilizes many sounds that my American mouth just doesn't want to make.  I embarrass myself daily, sometimes twice a day.  For example, last weekend in New York, I had dinner with a friend from the Chinese Consulate at Red Egg in Chinatown where, he assured me, they serve the best Cantonese dim sum in the city.  The dumplings were delicious and, when the meal was over, I tried to impress my friend by showing off my newly acquired Mandarin skills.  I raised my hand and said, "Fu-yuen, maydan!" which, supposedly, means, "Waitress, the bill please!"  The young Chinese waitress walked over to our table, looked at me with utter disdain, and said, in perfect English, "Sorry, dude, I don't speak Chinese."