Let's face it, ours is a community of kids' television whiners.  We whine about broadcaster license fees, we whine about tax credits (or lack of tax credits), we whine about how "toyetic" our industry has become, and we whine even more when our toys don't sell.  But last week almost no one was whining about the absolutely amazing, upbeat, and warm Kidscreen Summit held in Miami this February.  From this blogger's POV, the event was nothing short of historic.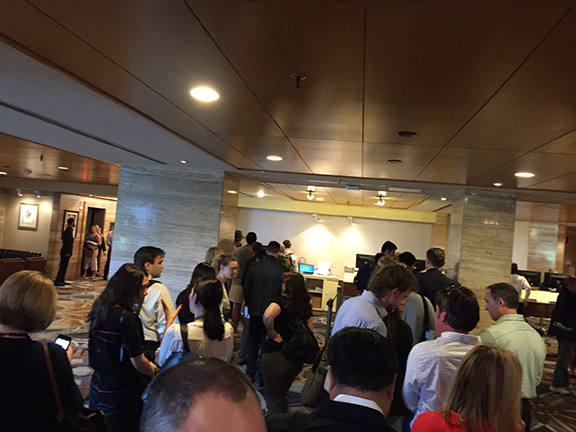 Even the most stalwart advocates for keeping Kidscreen in New York were gushing about the lovely venue, the "positive energy," the great food, the tasteful bar, the ample seating space, the gracious staff at the Intercontinental, and the soft breeze that blew in like silk off the sea.
I kept my ears open for any detractors during my week in Miami and, not surprisingly, there were a few.  Those folks who felt compelled to complain about something typically brought up one of the following (small) issues.  1) The Wifi sucked.  Yes, the Kidscreen staff also use Wifi so they were well aware of this issue and it will no doubt be corrected next year; 2) Some of the speakers and panels felt more like commercials.  One European broadcaster said to me, "If I'm going to take the time to attend a speech or a panel, I want to be challenged by the speakers and not simply watch a company's reel and hear their latest press release."  A fair criticism;  3) Turn down the AC.  Many people felt the air conditioning in the hotel was turned up too high.  Well, if you spent a few days in Toronto or New York this winter, the last thing you will ever complain about again is temperature.  And, finally;  4) I did not get to see all my other friends in New York.  This was the oddest criticism of all as it presumes that it's somehow Kidscreen's job to help you see your friends in New York.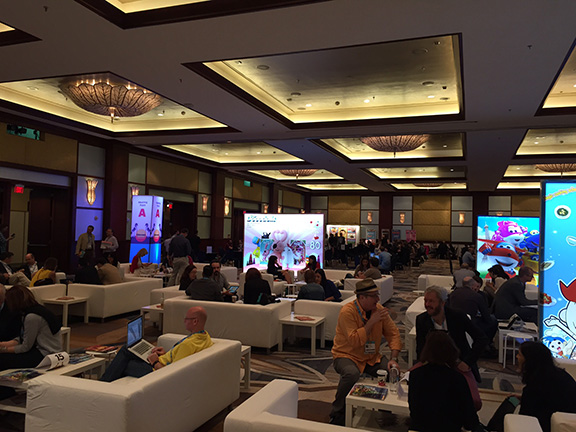 Other than these small things, Kidscreen Summit was, in most people's eyes, a smashing success.  "They hit it out of the park," said Steven Ekstract, one of the organizers of Licensing Expo in Las Vegas.  The credit for the Miami Miracle goes mostly to Jocelyn Christie, Kidscreen's intrepid publisher, who successfully convinced everyone within her organization and within our community to give Miami a chance.  This was not an easy task and it was only Joce's deep personal conviction (and the hard work of her team) that made this Kidscreen reboot such a great triumph.
That's pretty much all I have to say about Miami.  I would now like to share with you a few photos taken at Kidscreen Summit by my friend James Chen Gu who, in addition to running UYoung's animation studio and content division, also happens to be a wonderful artist and photographer.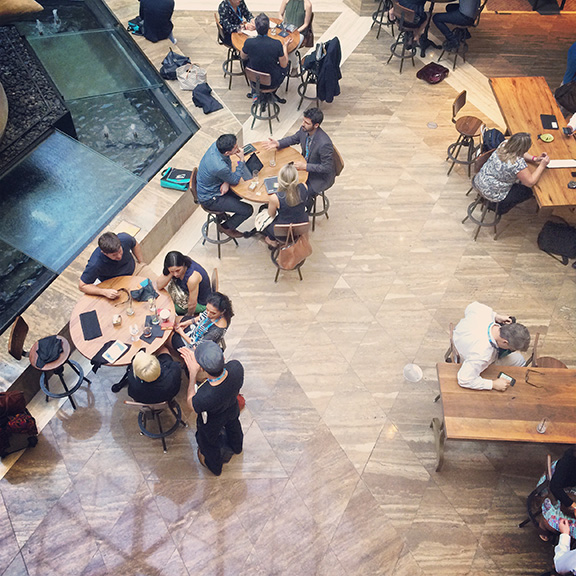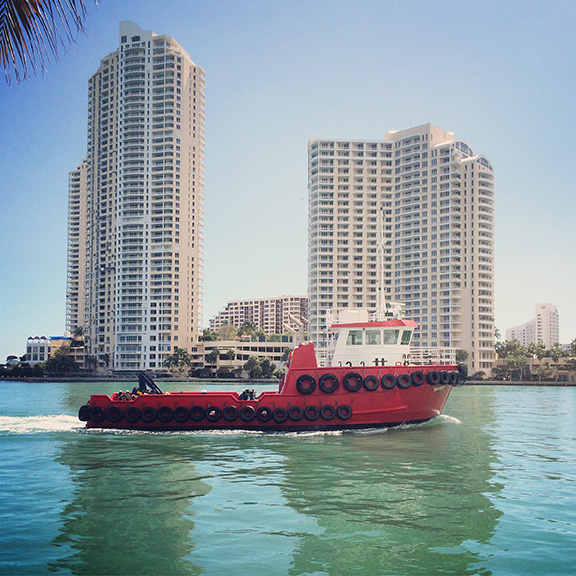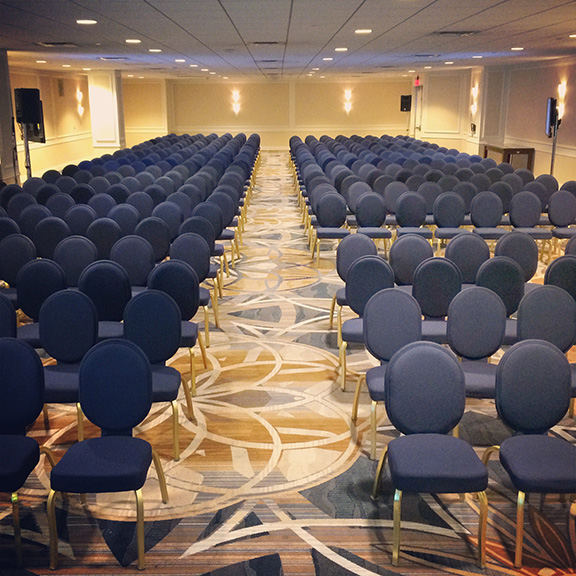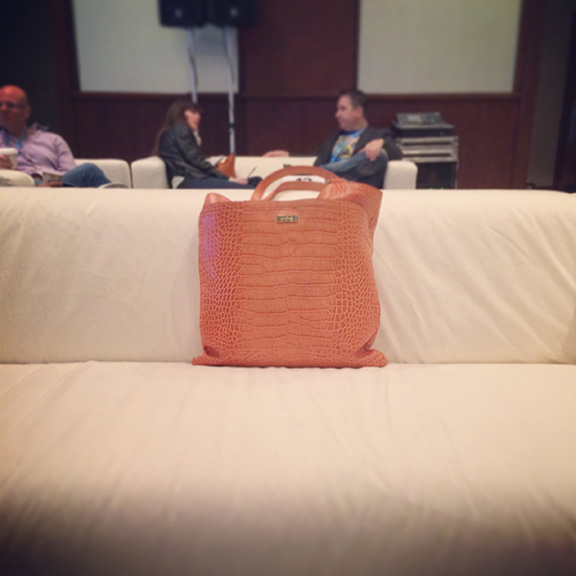 This last image was taken by Little Airplane's Sharon Thomas and it features those signature Kidscreen Summit white couches that, for those of you who didn't know, are donated each year to a great charitable organization that distributes them to families in need.  Kudos to the whole Kidscreen team for this wonderfully generous gesture.  If you have any impressions or photos of the Miami Kidscreen Summit, I hope you'll share them in the little box below.