Following the 30th anniversary of the first fan-built bot, Hasbro is looking to replicate the winning formula, this time soliciting fans to help design a new cast of Transformers characters.
Thirty years ago fans around the world helped create the female autobot Windblade, who has her own comic series from IDW Publishing, in addition to a toy product.
Now they have the opportunity to help design a team of Transformers robots that will combine into one giant new character as part of the Transformers Generations: Combiner Wars toy line.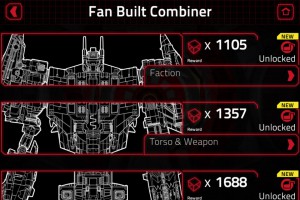 Through the free Transformers app (available on iOS and Android), fans can vote on vehicle types, whether or not they will be autobots or decepticons and the new character's name.
US retailer Toys 'R' Us will also host a bonus question on its Twitter account (@ToysRUS) on February 18 to let fans decide the  new Combiner's special power.
The full reveal of the latest fan-built bot's characteristics is targeted for later this year, and toys are expected to be available in 2016.