It's Halloween.  I'm in the back seat of a white Avis rental car careening through Beverly Hills with James Chen Gu, who heads up production at UYoung Media, and Eddy Bo Fan, his senior creative guy.  Eddy is driving very fast and James is looking down at his iPhone and shouting directions in Mandarin.  The car stereo is blaring Taylor Swift and we're all eating In-N-Out Burgers.  We make a scary U-turn on Santa Monica Boulevard and a large Hells Angels guy dressed up as Papa Smurf gives us the finger.  I'm really hoping we don't get pulled over because I know I'll be the one who has to explain all of this to the LAPD.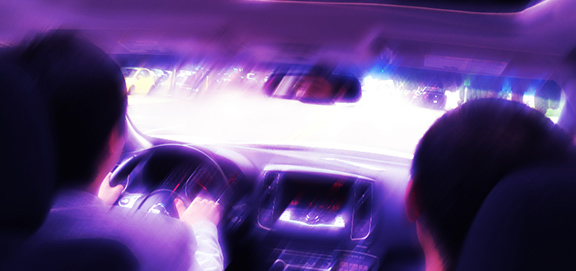 We're in LA for a few days of meetings about our new preschool comedy, P. King Duckling, which got a very warm reception at MIP and is now heading into production.  The evolution of this China/US series has been as exciting (and often as harrowing) as our drive through LA.  The idea for the show was birthed one night in Beijing when Eddy, James, Sharon Thomas and I were out drinking beer and eating Peking Duck.  We had all been working hard developing a different preschool show that none of us really liked and so the mood at dinner was glum.  Then our main course arrived and it hit us that our real show was staring up at us from the platter on our table:  A hapless duck named "P. King" whose physical comedy antics would appeal to Chinese, European and American preschoolers alike.  We made a few notes on a placemat, scrapped our old idea, and went to work that night on what would become P. King Duckling.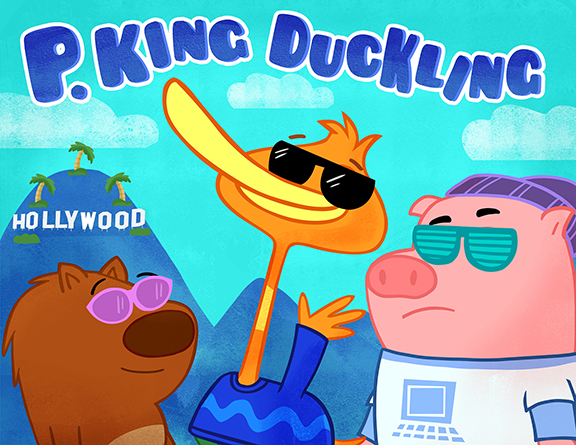 On our last evening in Los Angeles, I took James and Eddy out for Mexican food which, I am told, is rather scarce in mainland China.  When the menus arrived, I answered a variety of questions regarding the relatively minor differences between tacos, burritos, and enchiladas.  James and Eddy settled on the fajitas and, for reasons that I still do not understand, they both found their tortillas very amusing.  While sipping his Modelo, James told us that he often gets asked by friends in China how he went about finding and cultivating a relationship with a Western company like Little Airplane.  I think James' response is worth repeating as it's exactly what I would say to any Western company looking to partner with a Chinese company.  He said, "First, you must know your own market well and have a clear sense of your needs internationally.  Second, you have to attend the global markets and get to know all of the players in your particular area.  Third, you have to decide which companies share your values and your commitment to making high-quality content.  Fourth, you must build solid relationships over time that are based on common goals, trust and mutual respect.  Finally, you have to listen carefully to your partners and make any necessary adjustments to ensure that your cooperation will evolve over time and become truly sustainable."  I would agree with everything James said, and I would also add that it helps a lot if you simply like the people you work with.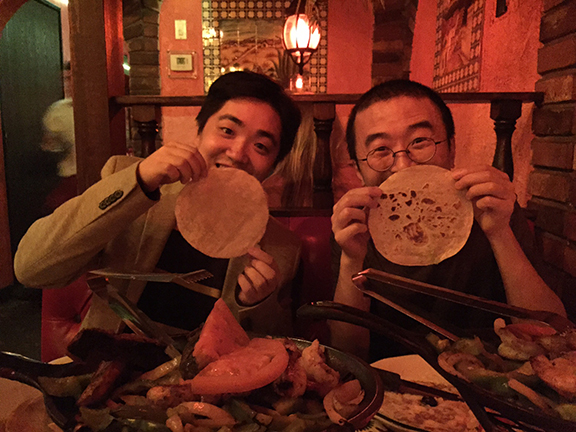 James and Eddy are now on a road trip to the San Diego Zoo and I'm on my Virgin America flight back to New York.  I find myself thinking about a quote I have above my desk that says, "Partnership may be difficult but it is more honorable than dominance."  I put that quote up a few years ago not because I believed it, but because I wanted to believe it.  Well, I realized today that I finally believe it.  Little Airplane's most satisfying projects over the past year—Super Wings with FunnyFlux in Korea, Domo Rocks! with NHK in Japan, and P. King Duckling with UYoung in China—have all been partnerships, and they've all been deeply rewarding.  I realized, too, that these three shows taught me some things that I wish I'd learned a long time ago:  Patience, the value of a true creative collaboration, and the simple thrill of allowing someone else to drive.