I first met James Chen Gu around five years ago when he ran a great Chinese indie called Jetoon. I was always impressed by James as I found him to be quite unique among entertainment execs. He is a fine artist, he studied Media Art in the UK, and he is a deeply thoughtful businessperson who can get away with wearing a t-shirt and jeans to any meeting. A few years ago, Jetoon was acquired by UYoung, one of China's largest media companies. James now runs UYoung's thriving new animation studio in Beijing.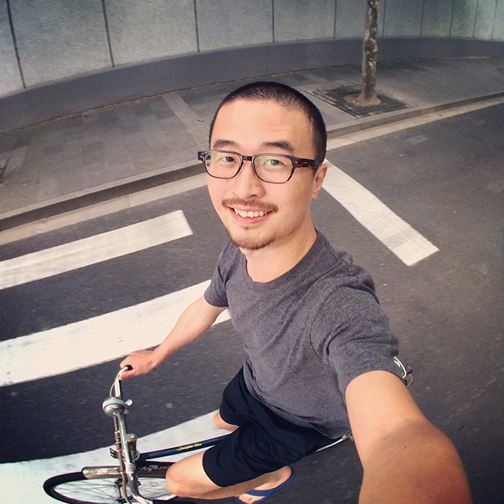 I had lunch with James last week in Beijing and I asked him a few questions about UYoung, his career, and the impact of the Chinese internet giants on the media landscape in China. James smiled throughout the entire interview, which did not surprise me a bit because James is one of the happiest people I know. Here is what James had to say.
JOSH:  Thanks for spending some time with me today. Can you please tell us a bit about UYoung?
JAMES:  Well, UYoung is first and foremost an entertainment and media company for kids and families. The company was founded 14 years ago and, originally, we handled mostly advertising sales for the kids and family market. Since 2008, we've gotten involved in all areas of the business, from content creation, to building our own pay-TV kids networks, to handling L&M and consumer products for international brands such as In the Night Garden and Shaun the Sheep. We've invested in formats, animated series, and feature films including the blockbuster film Pleasant Goats and Big Big Wolf. Our goal is to make the highest-quality entertainment products and services for the global marketplace, while caring about families.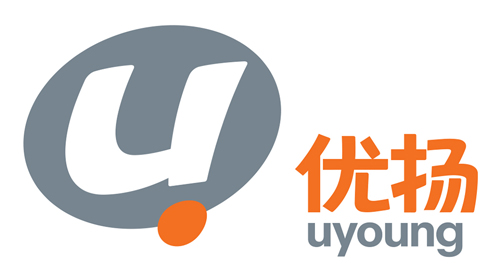 JOSH:  I know your role at UYoung has been changing quite a bit over the past year or so. Can you talk a bit about what your position is now?
JAMES:  As you mentioned, before joining UYoung, I ran Jetoon with my partners since 2009. I've worn a few hats at UYoung, including Director of International Business and Director of Strategy and Business Development. These positions helped me to understand every step in the long process of making, distributing and monetizing original content, as well as how to best position UYoung to succeed in the international marketplace. I also made a lot of friends, both domestically and internationally, who have proven to be invaluable resources for the company. Now I'm 100% focused on growing our animation studio, and I'm happy to be back in a position where I can put all of my energy into making and selling great original shows.
JOSH:  There has been a lot of international press recently about the Chinese internet giants Baidu, Alibaba and Tencent becoming more involved in the creation and ownership of original Chinese IP, particularly in the area of feature films. Can you talk about how this new influx of cash is impacting the TV and film industries in China?
JAMES:  Yes, the Chinese internet giants have gotten a lot of attention lately. They've grown up fast and they've become very, very big. Making their own shows and films is a natural development for them, as they want to provide their customers with every possible service, including access to high-quality entertainment. This is good news for creators–and for the market as a whole–as the new media forces are quite different from the traditional media companies in China. Among other things, they are public/private companies instead of national companies, which means they are more transparent and straightforward. They also know how to deal with capital, which means they can create frameworks that include a variety of players including international partners. The biggest challenge the internet giants will face, from my perspective, is learning to be patient. Creating and producing great content and building international family brands takes time, but the internet companies are accustomed to seeing financial returns very quickly.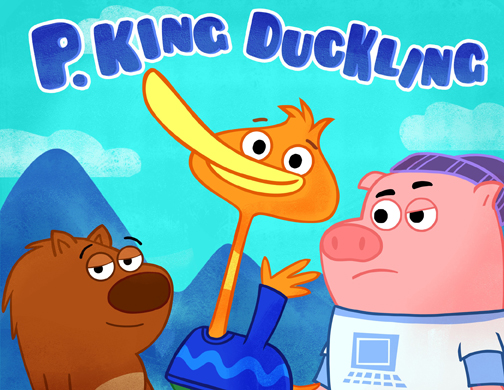 JOSH:  As many of our readers know, you and I are working together on P. King Duckling, a comedy for older preschoolers that we'll be launching together at MIPCOM.  What can you tell our readers about this show and our collaboration that wasn't in the press release?
JAMES:  P. King Duckling is exactly what we were hoping for:  A truly funny older-preschool show that our research shows will work equally well in China as it does in Europe and the US. Historically, Chinese shows have not paid the same attention to quality storytelling or building a strong educational foundation as the best Western shows do. P. King Duckling combines great writing, design and comedy with a sound educational curriculum by Dr. Christine Ricci, who is well-known for her work on shows like Dora the Explorer and Team Umizoomi. It's also been a pleasure working with you and your team at Little Airplane. You guys have a very distinct point of view about preschool content that my team and I really respect. You've also been very open to our perspectives on the Chinese market, which we really appreciate.
JOSH:  Thanks. It's been a great experience for us as well.  On the creative side, I know you work very closely with the acclaimed animation Ddrector, Eddy Bo Fan. Can you talk a bit about your history working together?
JAMES:  Eddy is like my younger brother, and it was Eddy who inspired me to get into this business. Eddy's very smart and he has a real gift for animation. We first met at the Kent Institute of Art and Design in the UK, and we became roommates. I was doing a post-grad degree in Media Art, and Eddy was studying animation. Eddy and I have similar creative and professional ambitions, and we share a similar perspective on the world. We treat each other with respect–personally and at work–and we always watch each other's back. In China, we have a saying for this sort of partnership. We say, "One plus one is more than two."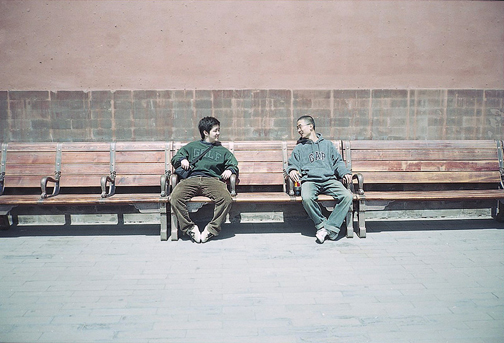 JOSH:  Where do you see the biggest opportunities for Chinese media companies wanting to do business outside of China at the moment?
JAMES:  Obviously, today's Chinese companies are growing up very fast and a lot of value is being created. But, in the areas of global media and entertainment, China is still quite inexperienced, and most of the executives are quite young. The good news is that young people always have big ambitions and also have the courage to break the old rules. The bad news is that young people also sometimes look for shortcuts, which can be risky. In China, we often say, "Before you run, you must learn how to walk." I agree with this. I think the smarter Chinese companies are taking their time and building a strong foundation and a deep understanding of the global markets. Exploring new opportunities with good international partners is, in my view, the best first step towards international success.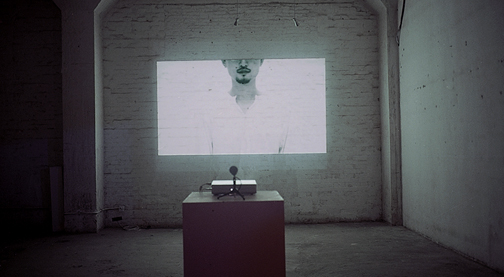 JOSH:   And where do you see the biggest opportunities for Western media companies wanting to do business with China?
JAMES:  (LAUGHS.) Hmmm. That's a big topic. But I guess my answer is similar: Find a good Chinese partner with global ambitions and work with them to make excellent content for the Chinese and international markets. And what makes "a good Chinese partner?" (LAUGHS.) That's another big topic! I think it comes down to three things: 1) They must care about high-quality content. Too many Chinese companies are still focused only on quantity; 2) They must have the patience and the cash flow to support a long-term investment in original content, and; 3) They must have the ability to cooperate on every aspect of the development and production of new IP to ensure that it will succeed both domestically in China and around the world.
JOSH:  Many thanks, James. You're getting the dumplings right?
JAMES:  Yes. Always. (LAUGHS.)