MarVista Entertainment has signed on two new sales executives as part of its push into the European market. Rod Rodrigo (below) and Andrew Whiteman (right) will join the entertainment studio as directors of distribution, working out of the London office. Rodrigo and Whiteman will report to MarVista's EVP of Distribution, Vanessa Shapiro.
MarVista's current library of TV and film content exceeds 2,000 hours with distribution to more than 125 territories worldwide. In the children's space, MarVista acts as international distributor for brands such as Saban's Power Rangers, Digimon, and Julius Jr.
Rodrigo's new role will see him concentrate on selling to the UK, Scandinavia, Benelux, Greece and Turkey. Whiteman, meanwhile, will focus on Germany, Eastern and Central Europe, Russia and the CIS.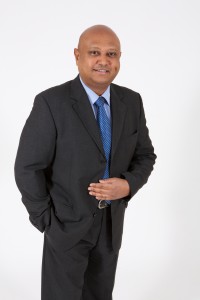 Both executives come with decades of experience in the industry. Since 2013, Rodrigo was a sales director for Istanbul's World Wide Entertainment. The previous 14 years of his career were spent with IMC in London, where he sold finished content to broadcast outlets and developed programming resources via third-party producers. He got his start in the entertainment industry in 1994 in Sri Lanka, where he launched Jinglemaster Digital Media, a production company for radio and TV ads.
Whiteman comes to MarVista from Power Media Entertainment Limited, where he served as head of sales planning & operations before a company restructuring in July. He joined Power back in 1998 as manager of marketing and business affairs.