When Jocelyn Christie, publisher of this magazine, sent out her poll last month asking which city we'd prefer to have the next Kidscreen Summit in, Miami or New York, I honestly thought it was a joke poll.  I rolled my eyes, clicked New York and then waited for a follow up question asking, "Who's a better actress, Meryl Streep or Ariana Grande?"  But there was no follow up and this was no joke.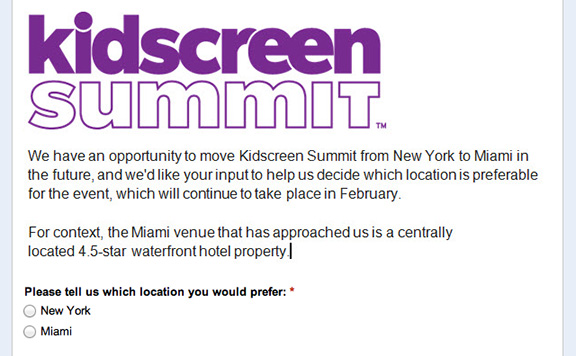 Miami, the home of daiquiris, coconuts and Speedos, was really going head to head with New York, the home of Sesame Street, Nickelodeon and the publishing industry. I was not concerned. I was absolutely certain that my hometown, the city that never sleeps, would defeat Miami, the city that never thinks. Well, I was wrong. A few weeks later, while eating a soup dumpling in Qingdao, I learned that Miami had won the poll and the entire Kidscreen Summit, where I have flogged my preschool shows for almost a decade, would be relocated 1,097 miles south to Miami Beach, Florida.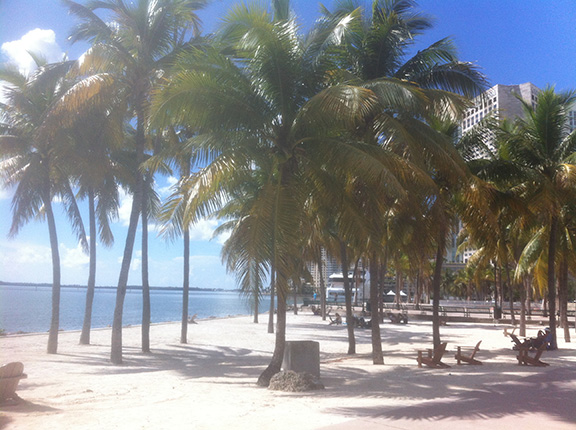 Needless to say, I was not happy and, when I'm not happy, I get pissy.  So, I called Jocelyn and I whined like a member of the preschool demographic that I serve.  "But what about my Kidscreen party at Little Airplane?  And what about my Little Airplane Academy?  And who's going to take care of Buffy while I'm in Miami?"  Joce was unmoved by my pleas and, in her calm, take-no-prisoners voice that she reserves only for me and those who crash the Summit without a badge, she said, "Oh, grow the f*ck up, J."
So, given the amount of air between our positions on Miami, I was (to say the least) surprised when Joce called me last week and invited me down to Miami to check out her new venue.  "It will be fun," she said.  "You can look for a new space for your Little Airplane party and you can even join my team on our site visit of the Intercontinental Hotel."  "How odd," I thought, but I agreed to go because I had never been to Miami and my curiosity had been piqued.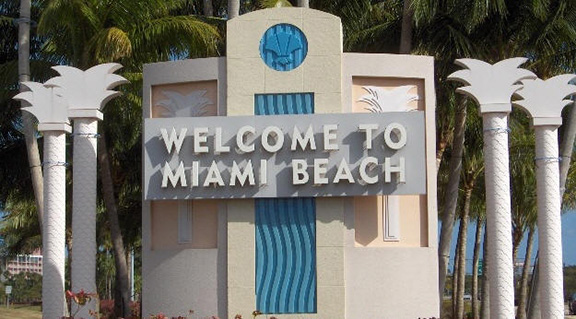 I have been wrong about many things in my life (Facebook stock, global warming, 3rd & Bird toys) but I have never been quite as wrong as I was about Miami.  The city is amazing.  I just loved it.  From the moment you arrive in Miami to the moment you leave, you experience something very unusual that we do not have in New York:  Friendliness.  That's right, the people in Miami are nice.  The taxi drivers at the airport, nice.  The guy who checks you into the hotel, nice.  The lady who makes your Iced Grande Skim Latte at Starbucks (which, hello, is in the lobby of the Intercontinental Hotel), nice.  In fact, it didn't take me long to realize that the only person in Miami who was not nice was me.  So, in an effort to blend in better with my surroundings, I pretended to be nice for (almost) all of my 24 hours in Miami and, shockingly, it made all the people around me behave even nicer.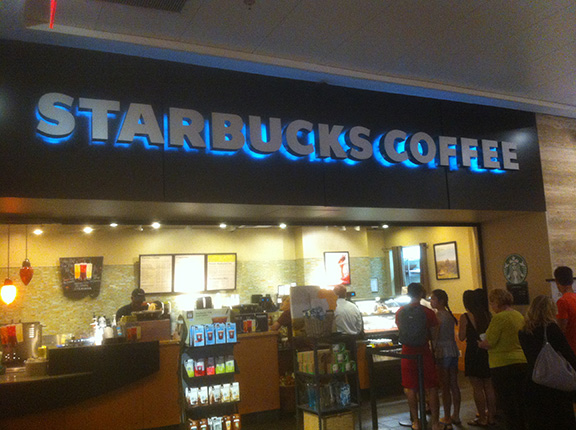 I joined Jocelyn and her team on their site visit of the Intercontinental Hotel and, having never been on a site visit before, I was impressed by the level of planning required for things as apparently benign as The Delegates Lounge.  Who knew?  Since I had nothing to contribute to their debates about where best to place things like the Keynote Speaker, I drifted off into my own head (where I am happiest) and began to write a post about how much I was loving Miami.  And so, today, I am pleased to present five reasons why I truly believe Miami is a better place for Kidscreen Summit 2015 than my own beloved pee-smelling city of New York.  My hope is that this list will convince other small, bitchy indies like myself to bite the bullet and head south to Miami for the next Kidscreen Summit.
1)  Awesome Venue.  If the New York Hilton were an animal, it would be a Wildebeest, the proud (if unattractive) cow-like mammal that once flourished in North America but is now very close to becoming extinct.  Like the Wildebeest, the Hilton has survived mostly by inertia and now wanders aimlessly through a cultural landscape that it has completely lost touch with.  Both the Wildebeest and the Hilton have hair in places that we wish they did not and both species have a particularly unique and unkind smell.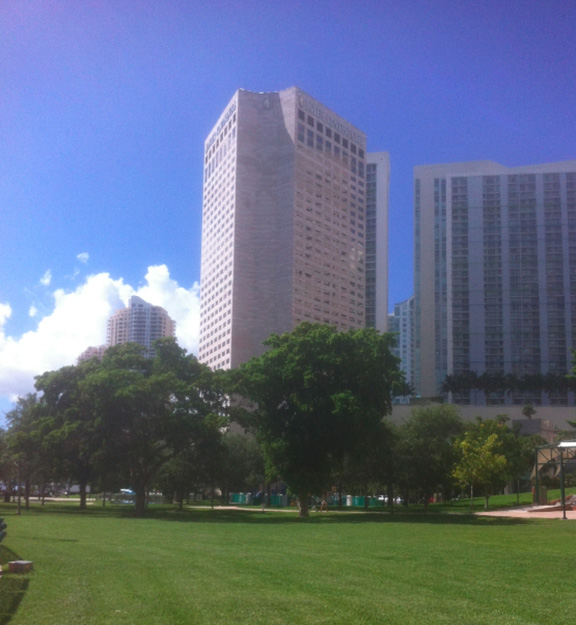 The Miami Intercontinental, by comparison, is like a big sexy Jaguar reclining on a branch, confident that he/she can just as easily chase down his/her supper as attract an appropriately steaming hot jaguar mate.  By way of example, I invite you to compare the garish, over-priced and under-staffed Bridges Bar at the New York Hilton with the Intercontinental's stylish Toro Toro bar and restaurant, which just received top honors from Trip Advisor and Open Table.  You do not need to read National Geographic to conclude that the Jaguar eventually kills the Wildebeest.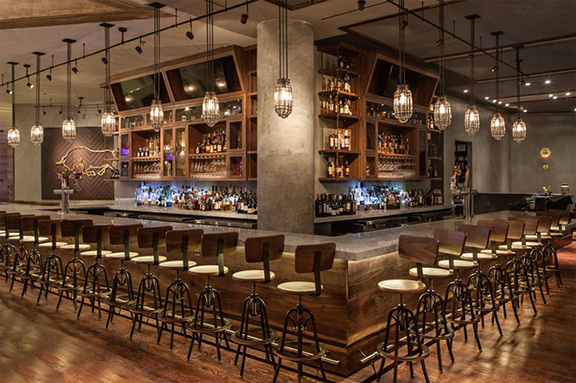 2)  Great Service.  As much as I like the elderly (and am close to becoming one myself), I must say that it always made me feel guilty being served by the 80-something year-old waiters at the Hilton.  Last year, I was quite certain that one of them was going to keel over and die while passing me my Pinot Grigio at the cocktail party (which was held, inexplicably, inside the ultra-grim Delegate's Lounge.)  By contrast, the staff at the Intercontinental have a Salsa-like spring in their step and they all appear to have very good teeth.  The men all look like descendants of Julio Iglesias and the women are all what my Venezualan friend Anabella calls, "Mamacitas."  (Btw, I learned on the tour that the Kidscreen cocktail party at the Intercontinental will be held outdoors, poolside, while the sun is setting.)
3)  Bigger, Better Meeting Rooms.  Since I am not a math person, I won't bore you with square footage, but I will say that the rooms at the Intercontinental are more spacious and lovely than at the Hilton.  One of the larger rooms even features panoramic views of the Miami Harbor that make you feel more like you're in Cannes than Miami.  There are projection screens that appear magically from above and, unlike the Hilton, there is furniture that looks like it was made in this millennium.  The only not-so-nice thing that we noticed on the tour was the ugly hotel carpet but, much to our delight, the carpet was in the process of being replaced and we were even shown the rolls of new carpet that Kidscreen delegates would be walking upon in February.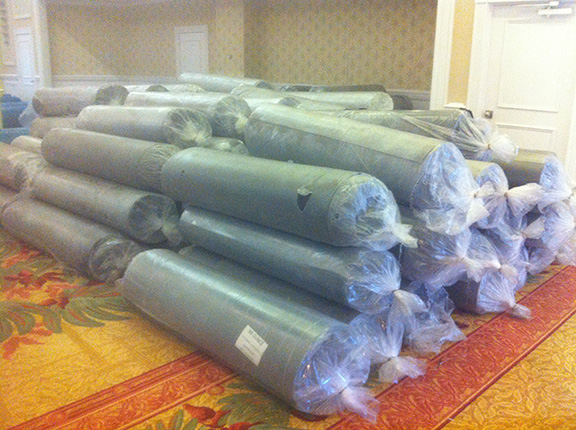 4)  The Climate.  I love New York but I do not love New York in February.  It is brutally cold, there are dirty snow drifts everywhere, and poor Buffy gets ice-salt stuck in her paws.  In February, most New Yorkers just try to get to work and back without making eye contact with anyone until Spring arrives.  Miami, by contrast, is at its very best in February.  It doesn't rain and the temperature is a mild 75 degrees Fahrenheit (which I would convert to Celsius but, as I said, I am not a math person.)  There is a gentle breeze that blows the scent of coconut oil off the nearby beach-goers and into the hotel, and you can drink Prosecco by the sea while eating a whole roasted Branzino.
5)  Latin America.  Miami is the epicenter of Latin American media of all kinds, and Spanish-language content is one of the very few areas of growth in the kid's TV space.  Hosting the next Summit in Miami will naturally pull in Latin American indies, distributors and broadcasters, and put a well-deserved spotlight on the high quality kids' TV content now coming out of places like Brazil, Argentina, and Mexico.  Our friends from Discovery Kids are also based in Miami, which is good news for anyone who wants to try and get their shows on the best platform in all of Latin America.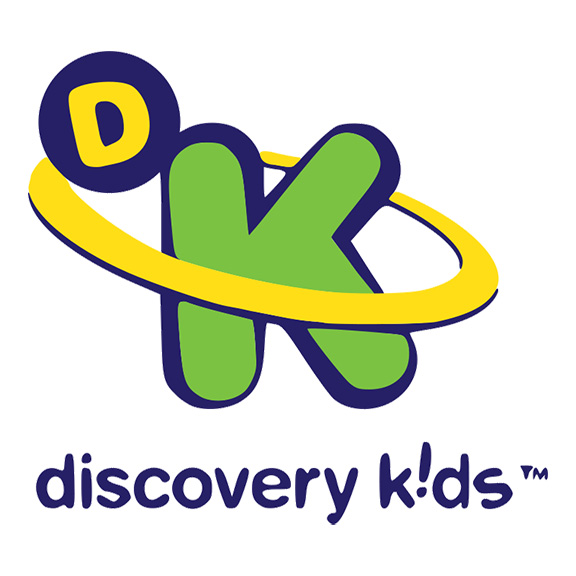 When I checked out of the Intercontinental, I was thirsty.  I turned around and there was a table with three tasteful glass coolers filled with ice water.  There was ice water with lemon.  Ice water with lime.  And ice water with mint.  Now, I would have been okay with just a regular old water fountain but, when I have a choice, I do prefer to drink ice water with a hint of lemon.  And so I did.  And it was delicious.  And this is why I'll be going to Miami in February:  Because I was okay with the regular old New York Kidscreen but, this year, I'd far prefer a hint of lemon, a beautiful hotel, and the warm Latin hospitality of Miami Beach.  I hope to see you all there.  But, if you're not going, please let me know if you can take care of Buffy.