It's July.  If you are a sane person, then you've already shifted your focus from children's television to more appropriate summer concerns like making sure your paper plates are strong enough to support potato salad.  But, if you are like me, a workaholic with a particular interest in China, than you've skipped the barbecues and the cottage to make sure you're 100% ready for the most important Chinese media event since Big Bird strolled down the Great Wall in 1982:  Kidscreen East.  "What is Kidscreen East?" you say.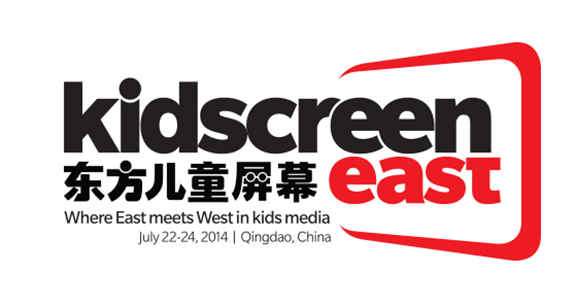 Well, for those of you who have been without internet for the past year, it's three glorious days of East/West schmoozing, boozing and jetlag in the lovely port city of Qingdao, China.  There will be a bevy of speakers as well all the familiar trappings of Kidscreen Summit:  Panel Discussions, Speed Networking and Expert Lectures (including one by yours truly on creating preschool shows.)  My trusted Head of Production, Sharon ("the Hammer") Thomas, will also be attending and moderating several panels.  Sharon and I have been to China at least once every two months this year.  Why do we spend so much time in China?  Simple.  We figure sooner or later we'll all be making our shows in Mandarin, so why not just start now?
If you've been debating spending the time and money to schlep to Qingdao then, full disclosure, this blog is intended to push you off of that fence.  Towards that end, I've come up with a list of five reasons/excuses to drop your sunblock and your Mojito and take a jaunt to the new center of the media universe:  China.
1)  China Is Open For Business.  With the rise of the new (and largely unregulated) Chinese "IPTV platforms," China is suddenly far more accessible to Western companies than ever before.  Whether you're a distributor, a network, a producer, a toy company or simply unemployed, there has never been a better time to cooperate with the Chinese.
2)  Face To Face Meetings.  In my experience, the Chinese are not big fans of the telephone and they only barely tolerate Skype.  What they do like is to sit across from you at a conference table, look you in the eyes, and have long and candid conversations about your business and theirs.  This is typically followed by a dinner, which may or may not include good whiskey and many standing toasts.  If you are serious about working with Chinese companies, then you need to meet with them face to face.  And what better place to begin doing so than at Kidscreen East?
3)  China Is Big.  Just how big?  There are more kids in China than there are people in the United States.  Here are a few other impressive statistics from the CASBAA website.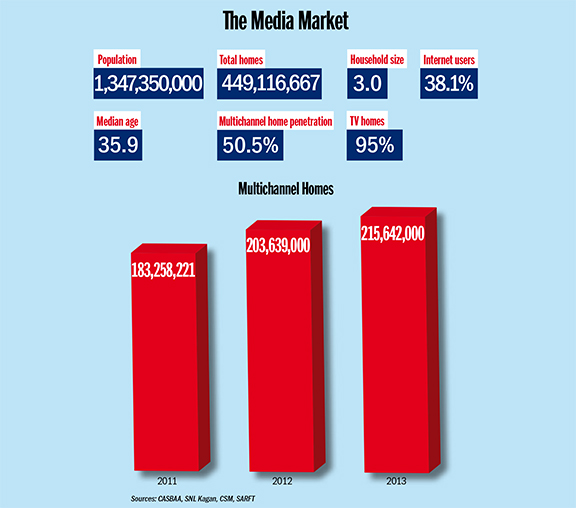 4)  It's a Kidscreen Event.  No one throws a more organized, informative and entertaining children's media event than Jocelyn Christie and her awesome team at Kidscreen.  Their sessions start on time, their screenings have audio, and their venues are located near restaurants that serve good food. Let's be honest, no one does it better than Kidscreen and, no, I'm not just sucking up to them.
5)  Dumplings.  Quite simply, until you have eaten a dumpling in China, you have not eaten a dumpling.  If you do nothing else during your three days in Qingdao other than scarf down a few dozen "soup dumplings" (also known stateside as "steamed little juicy buns") then your trip will have been worthwhile.  If God were a food, he'd be a soup dumpling.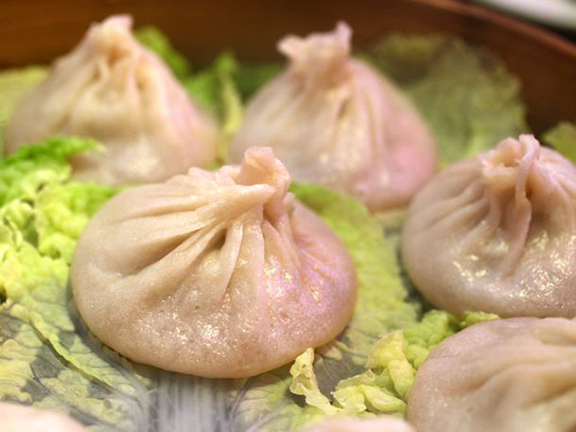 Ok, I think that covers it.  If you do plan on attending, I suggest you register this week as it takes a bit of time to apply for your Chinese Visa.  Also, not unlike MIP, you need to book your meetings in advance as most people's schedules do fill up.  I hope to see you all there!  If you do make the trip, I promise that you'll feel like a pioneer or, more likely, like Big Bird walking on the Great Wall.