Booger was a preschool show
that we all knew would never go.
The design was bad, the writing sucked
and from our first pitch we were f*cked.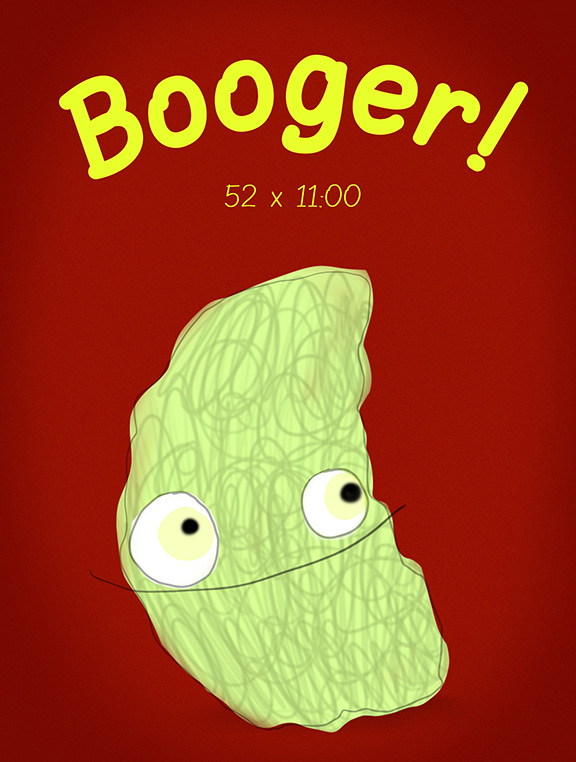 Disney said, "Is this a joke?"
Sprout said, "Sorry, but we're broke."
Nick Jr. said, "Are you on crack?"
And PBS never called us back.
But Booger had a certain style,
a stickiness that made us smile.
He brightened up our winter days
with his funny little Booger ways.
So we took Booger to MIPCOM
but on the Croisette he did bomb.
From Hop! to KiKA to the BBC
They all said, "Sorry, not for me."
We pitched e-books, we pitched apps,
we even pitched the Kleenex chaps.
We tried to give Booger away
but folks just said, "Oh, that's okay."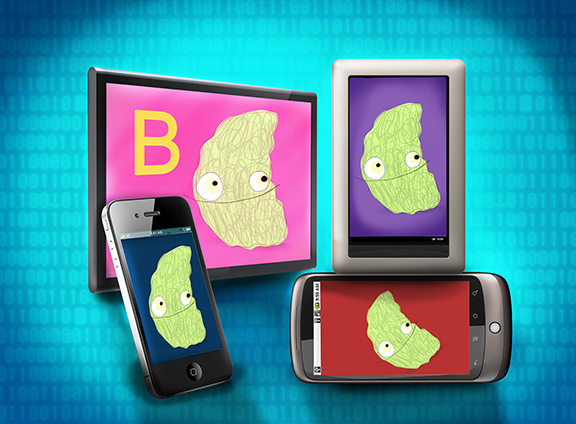 So, with heavy heart, I did announce,
"Booger, friend, it's time to bounce.
We cannot pitch you anymore,
good luck, Booger, there's the door."
Booger turned and he was crying,
he said, "Josh, thanks for tryin'.
I'm not toyetic, I do not dance,
I'll never be SpongeBob SquarePants.
But I am unique, and you will see
I shall be someone's cup of tea.
I have a show called Booger's Picks
and I'm meeting Friday with Netflix."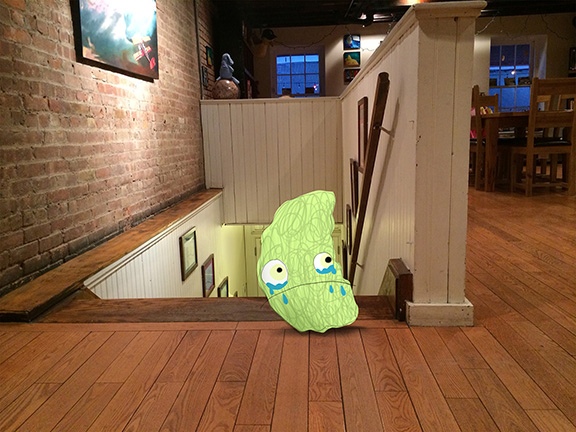 Booger's pitch was quite a riot
so Netflix funded his first pilot.
He shot it with an old Flipcam
and it trended well on Instagram.
Soon Booger's demo began skewing
he had a knack for binge teen viewing,
so Netflix took Seasons 1 thru 3
and now Booger doesn't talk to me.
Life has no rhyme and has no reason
especially during pilot season
but if there's a moral, I suppose,
it's keep the booger in your nose.