Dr. Carla Fisher is a game designer and digital strategist with fingerprints on more than 300 games for kids and families. She continues her musings outside this blog via a free weekly newsletter (sign up here) that curates articles, videos, and games that catch her eye. She can be reached at KidsGotGame@NoCrusts.com or @NoCrusts.
At web.archive.org, there's a magical thing called the Internet Archive Wayback Machine. In 1996, they began archiving the Web…. literally. They're preserving the history and evolution of the Internet.
We work with evolving technologies all the time, so it's easy to forget how different the interactive world was just a few years ago, never mind 10 or more years ago. The nature of digital technologies is that we often overwrite previous versions. It's much harder to find the first edition of a Web site than it is to find the first edition of a book.
So, today's treat is to take a break from chasing down the latest trends and enjoy a trip down memory lane.
But first a quick request! If you like the viewpoint I bring to the industry side of things, I'm also beta testing a twice-weekly (or so) email of great games, articles, and stuff for parents and caregivers. I'd love you to join, suggest content, and provide feedback! Sign up at http://eepurl.com/HQrEz or check out an example message.
Without further delay, back to the 1990s…
Google.com
November 11, 1998
Beta!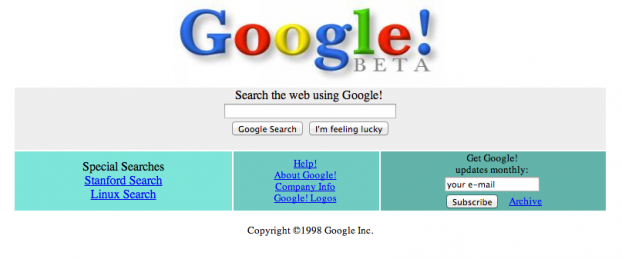 AOL
December 20, 1996
"The future, now available on AOL 3.0!"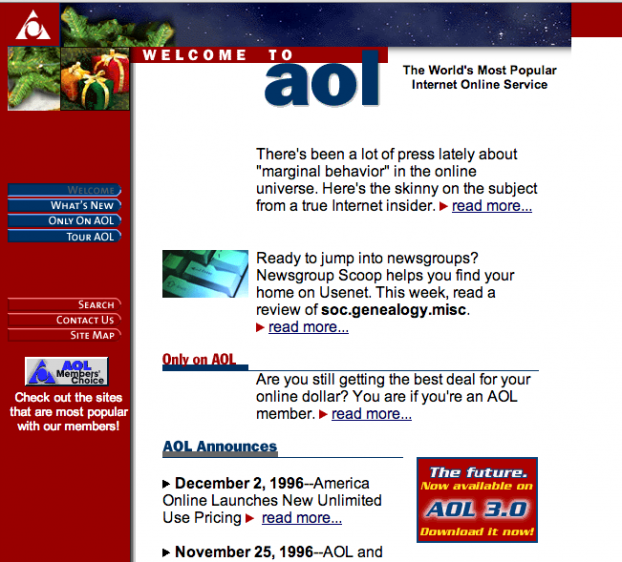 PBS KIDS
June 2, 2001
(This is not the oldest archive, but it was one that loaded well.)
Scholastic
November 14, 1996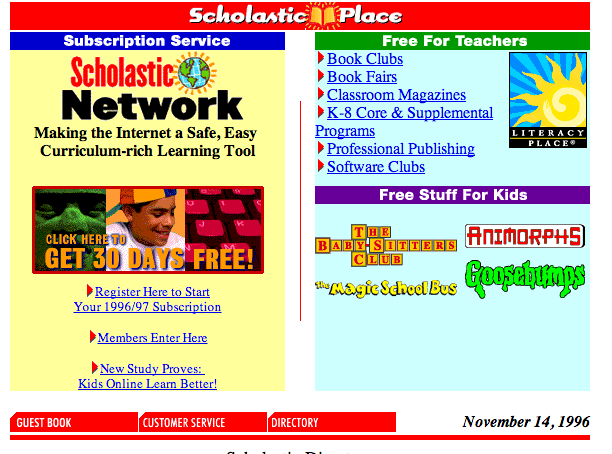 New York Times
December 19, 1996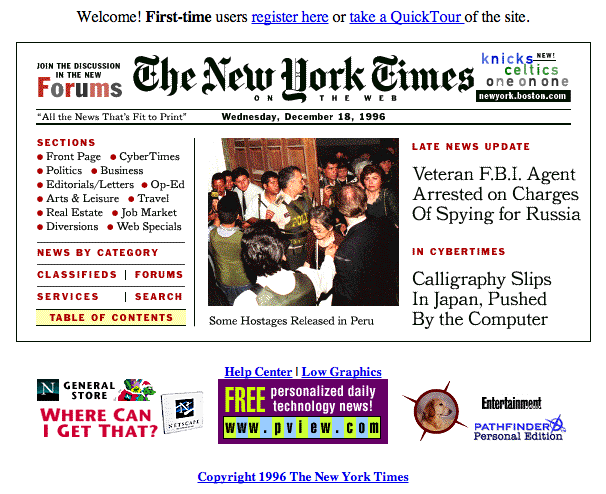 Disney.com
December 22, 1996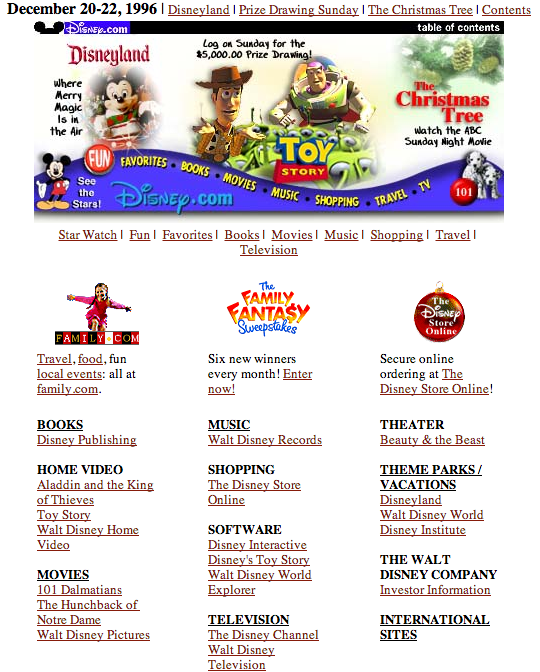 NickJr.com
March 1, 2000
A lot of their images didn't want to load, so this was the best I could get for now!
Sesame.org (Back when they were CTW)
March 3, 2000
"Kids rate their heroes in hit or dis!"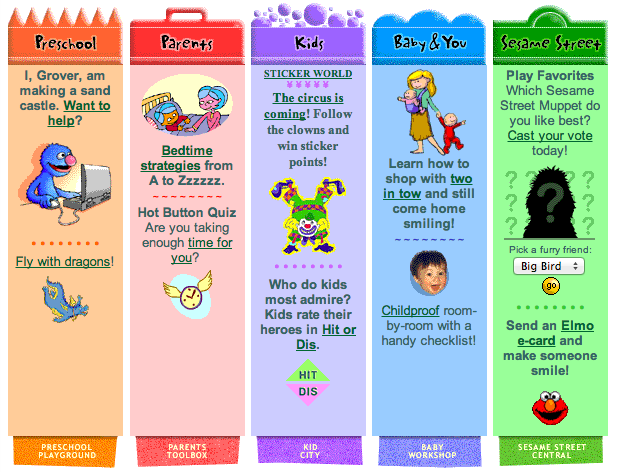 ABC
October 22, 1996
Awww, Michael J. Fox!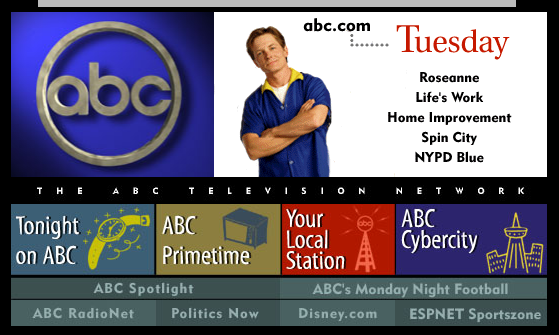 Pizza Hut
January 12, 1998
Despite the missing graphics, this page is really interesting because of the choices presented to the users — do you want the high bandwidth or low bandwidth site?!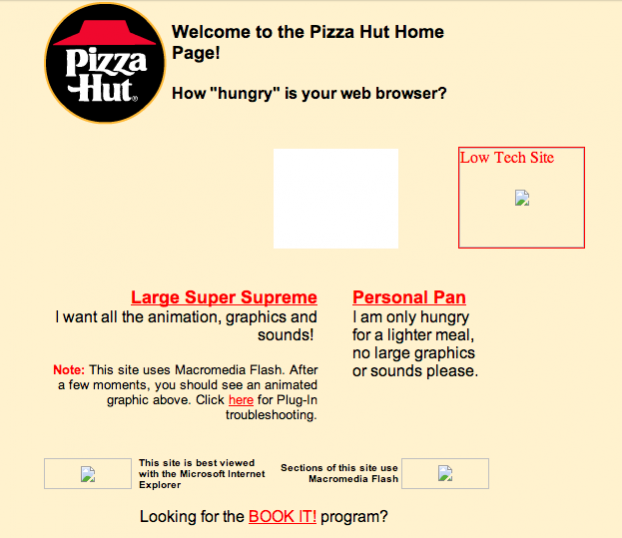 CNN
August 15, 2000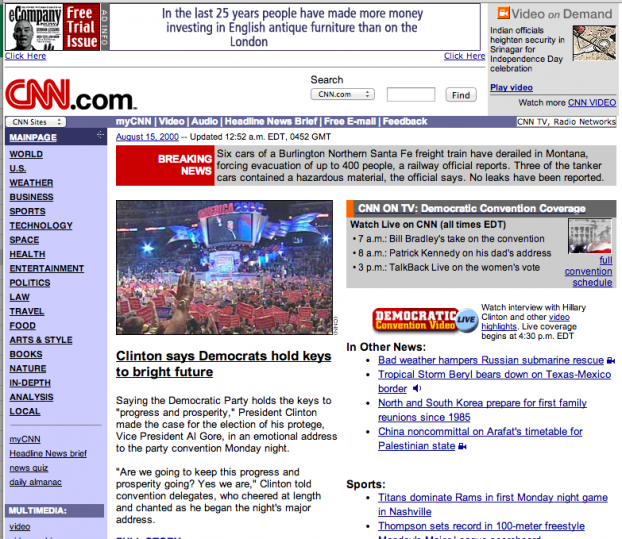 If that's not enough, this Telegraph article also has great screenshots of sites when they first launched. And a Gizmodo article of 23 ancient sites that are still around, like the OJ Simpson Trial Hub.
Otherwise, give us a shout at KidsGotGame@NoCrusts.com or @NoCrusts.