I have the sort of brain that takes in just one thing at a time and it helps me if that thing is no bigger than a walnut or a pickle.  Not a big pickle, mind you, just a small pickle, like a gehrkin.  My trip to China last month was not a gerkin.  It was large and multifaceted, like a big Kosher dill, and I've been chewing on it ever since.
Since I don't really know where to start this blog, I'll start with a joke I heard in the airport in Tokyo.  It goes, "If you want to speak the language of your staff, learn English.  If you want to speak the language of your boss, learn Mandarin."  Rimshot.  I'm here all week.  Funny or not, two weeks in China is enough to convince anyone that, with 1.3 billion people, a well-educated middle class, and a work ethic that makes the U.S. look like Cancun during spring break, China is poised to dominate the global economy.  I, for one, am happy to help them succeed.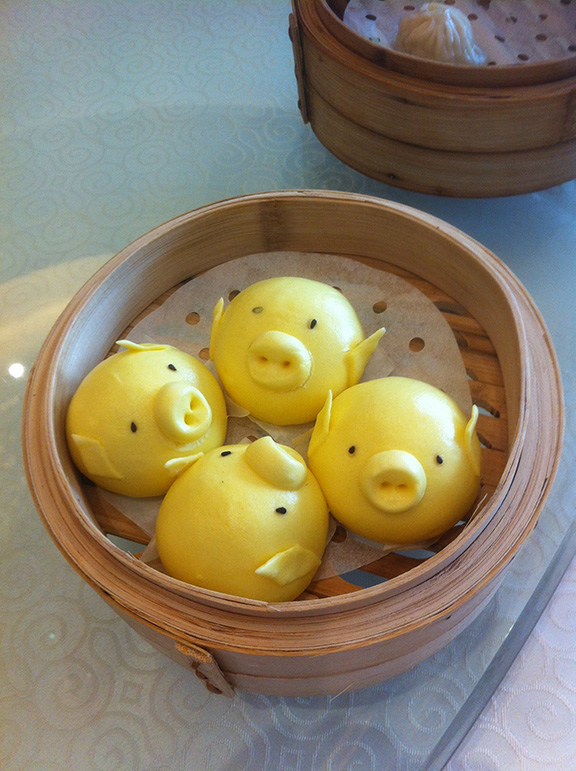 Towards this end, I gave an all-day presentation in Beijing last month on the subject of creating and producing original preschool shows for the international market which, not coincidentally, is the only thing I know anything about.  At the end of the day, one very shy Chinese creative raised her hand and, in broken English, asked me, "How make broadcaster happy?"  Then she stared at me with great seriousness as if I were sitting on the Dead Sea Scrolls and was about to reveal the 11th commandment.
What could I say?  It was a good question, probably the best question there is when it comes to our small and dysfunctional corner of the entertainment industry.  I could tell from the take-no-prisoners look in her eyes  that she wasn't going to settle for a bullsh*t answer, so I glanced around the room and, since I didn't know anybody within a 10,000 mile radius, I decided to do something I never do during a Q & A.  I decided to tell her the truth.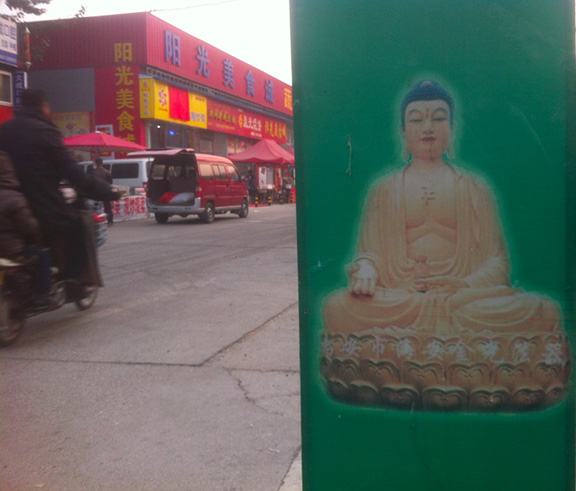 "The mind of a broadcaster is a deep and mysterious place.  Many good and talented indies have tried their best to plumb the depths of these murky waters and most have disappeared from the face of the earth like small planes into the Bermuda Triangle.  But here is what I know:  Each broadcaster is unique and each one has a different point of view.  Some enjoy talking backhoes and others prefer gender-neutral guinea pigs.  Some want their shows to teach valuable lessons to children and others just want to sell them as much plastic junk as possible at Christmastime.  (And, yes, some even presume to do both.)  There are broadcasters who will show you great respect during your pitch and others who will unravel your soul for no other reason than they're in a bad mood because their toddler just threw up in daycare.  The fact is that broadcasters are as fragile and unpredictable as tropical fish and, not surprisingly, they go belly up in their tanks just as often.  So, my friend, you mustn't try to understand the mind of a broadcaster or you will end up, like so many before you, running down the highway as mad as a banshee."
Silence.  Long pause.  Sip of water.  "What is banshee?"
"An Irish spirit who is known for her desperate wailing."
"Oh.  So, for pitching.  How to know what to pitch?"
How to know what to pitch?  Ah.  The second best question.
"There are some producers who will tell you to pitch only the kinds of shows that you think a broadcaster is likely to buy.  For the reasons I have already mentioned, I am not one of those producers.  I believe you must learn to trust something far more important and more essential than any broadcaster on earth:  You must learn to trust yourself."
"Who, me?"
"Yes, you.  All the best and most successful shows have come from people just like you.  Their ideas bubble up slowly, like molten lava, and become layers of hard rock formed of their hopes, their fears and their earliest memories of childhood.  Original work, in any discipline, always starts from within.  So, instead of asking yourself what a broadcaster wants, ask yourself what you (and only you) were born to make.  That is the show you should pitch.  That is the show that will resonate with broadcasters and with children.  That will be your original show and I, for one, cannot wait to see it.  I know it will be amazing.   Now stop asking so many questions and go knock 'em dead."
Long pause.  She stops twirling her pen around her thumb.
"Okay.  I will, Mister Josh.  I will go knock them dead."