Tamagotchi turns 17, expands circle of friends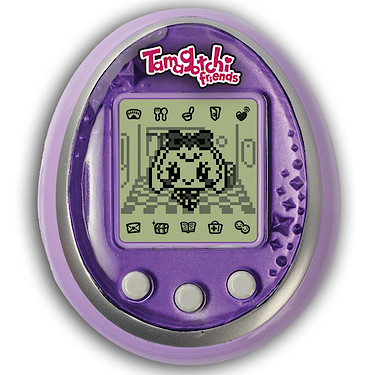 The return of 1990s virtual pet sensation Tamagotchi is in full swing with the nine-month-old Tamagotchi L.i.f.e app garnering 2.7 million downloads and brand owner Bandai set to launch a multiplatform extension next year under the Tamagotchi Friends banner.
The Tamagotchi Friends brand, supported by new devices, technology and an immersive portfolio of interactive lifestyle products, will launch globally throughout spring and fall 2014, beginning with animated webisodes that debuted globally this past weekend to coincide with Tamagotchi's 17th Birthday.
Bandai first introduced the Tamagotchi electronic pet 17 years ago and has since sold more than 79 million units in 44 versions worldwide. Today Tamagotchi remains one of the top-selling character brand for girls ages seven to nine in Japan.
Upcoming products include apparel lines, a new version of Digital Friends that feature short range communication like texting, while mini games and a virtual world are expected to live on TamagotchiFriends.com. Initial products will hit European retailers later next month, followed by a US rollout next fall.
Magazine
Our fall edition of iKids Digital is now available! We're taking a look at the migration of virtual worlds to mobile, how to find success in the mobile education space, wearable tech for kids and much more.
Kidscreen on Instagram