Ever since I arrived in Beijing, I've felt like Scarlett Johansson in Lost In Translation.  Everything is odd and beautiful.  On my morning run, I pass fields of pink poppies beside fields of smoldering garbage, fetid little rivers wind their way alongside luxury hotels, a barefoot two-year-old pees in the road across from Starbucks.  Wealth/poverty, history/technology, friendship/fear all share the same clogged roads and one marvels that there aren't more accidents and more bodies lying in the street.
"Because of the Cultural Revolution, we were isolated, we didn't know the world but we also didn't know ourselves," said our Chinese colleague here last night over beer and Peking duck.  "For twenty years in China, we were living in a black hole."  Now they are living in an aurora borealis.  Everywhere you look in Beijing, there is light, color and energy.  The Chinese are playing catch-up in every industry, including kids' TV, and they're moving very fast, as fast as the motorcycles that buzz by you like mosquitos, utterly fearless, without helmets, and ignoring all red lights.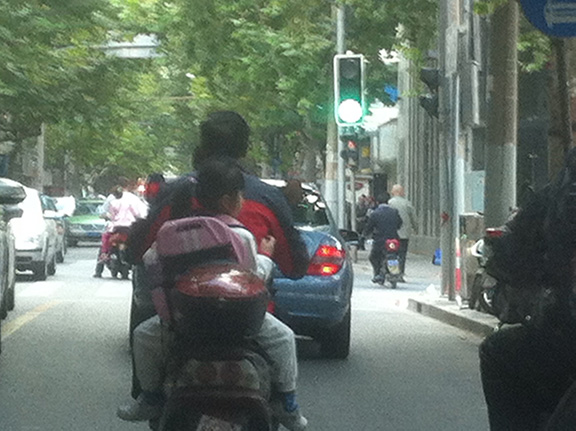 Due to my jetlag I wake up every morning at dawn in China.  I put on my running shoes and I go exploring.  This morning I stopped in a park where a group of men had brought their pet birds to sing together inside their ornate cages.  A guy approached me and, using hand gestures, asked if he could listen to my Beats by Dr. Dre headphones.  I obliged, he struck a gangsta pose, and then we were sort of friends.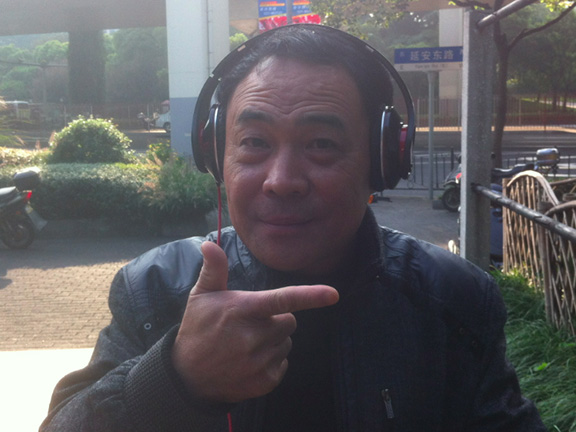 I also met this old Pekingese dog on one of my runs.  He must have sensed that I was missing Buffy because he waddled right up to me and gave me a little snuggle.  He looked not unlike a flogged Baby Harp Seal but I loved him nonetheless.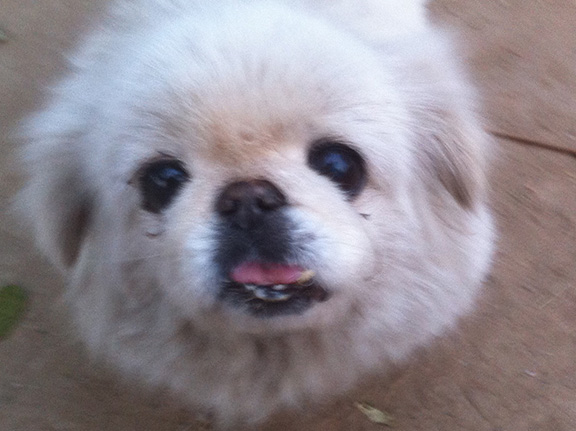 As for kids' TV in China, it seems like yesterday no one could get their shows on the air here due to restrictions on foreign-produced content.  Today, the digital platforms are thriving and they carry most of the best international children's shows.  Unlike CCTV and the major satellite broadcasters, these "new media" channels–as the digital platforms are called here–are virtually unregulated so it doesn't matter where the shows they carry were produced.
"In the U.S., you have YouTube," a Chinese executive told me, "In China, we have YouTube 1, YouTube 2, YouTube 3 and YouTube 4.  We watch everything.  My favorite show is House of Cards."  These shows aren't pirated, mind you, they're licensed the same way content is licensed to Amazon, Hulu or Netflix, none of which, significantly, are available to China's over 1.3 billion citizens.  1.3 billion, by the way, is more than the US and Europe combined.  Combined.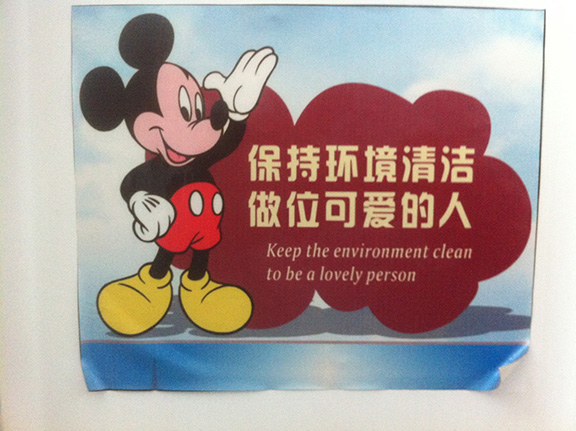 The big topic here this week has been Jimmy Kimmel and the "Kids Table" segment he aired that featured an American child suggesting that, in order to bring down the US debt, we should "kill everyone in China."  Thanks, Jimmy.  Sharon and I learned about the show in a taxi ride from the Shanghai airport when our Chinese colleague handed us his iPhone and said, "Have you seen this?"  We watched the clip and then he read us some of the day's local press coverage:  "Some protestors claimed the show was unsettling, some thought it was completely unacceptable, and should be banned.  Protestors also mentioned that Nazi Germany used similar phrases towards the Jews during the second World War and asked authorities to remove this program and apologize to the public."  I don't blame the Chinese for their strong reaction.  The kids' statements were hate speech, plain and simple.  For Sharon and I, two Americans providing support to Chinese media companies, the timing of the Jimmy Kimmel segment could not have been worse or more embarrassing.  I love my country, but it's events like these that remind me why the rest of the world does not.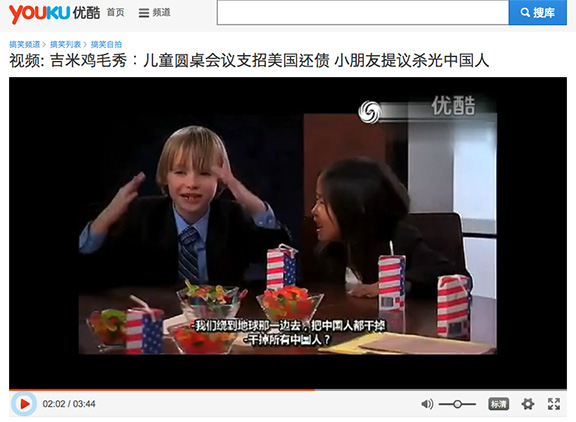 And now we are on a China Southern Airlines flight to Guangzhou, China's third-largest city, our last stop before heading to Tokyo.  The little screen above my seat is playing an episode of Bob The Builder in Cantonese as I go through my phone looking for the photo that best captures the feeling of this trip.  I decide on this one, a selfie.