The fancier the digs, the duller the people who live in them.  Money, quite simply, has a way of making humans soft and uninteresting.  This happens to creative people, it happens to kids TV indies, and it happens to broadcasters.  There's a John Steinbeck quote I have taped above my desk that says, "If I wanted to destroy a nation, I would give it too much and I would have it on its knees, miserable, greedy and sick."  I believe this is true and the proof can be found in any 5-Star Hotel, on any yacht in Cannes, or by watching a few eps of The Real Housewives of Orange County.
The best stuff I see in the kids space comes not from the bigger entertainment companies that typically describe their work by the number of hours in their libraries but from small, hungry and relatively unknown indies.  Folks like Bix Pix in Los Angeles who can make you cry with a thirty-second animated trailer.  Or Karrot Animation in the UK who created the lovely Sarah & Duck.  Or Dwarf Studios in Japan who originated the NHK hit property Domo and have a whole stable of the cutest kawaii characters that I've ever seen.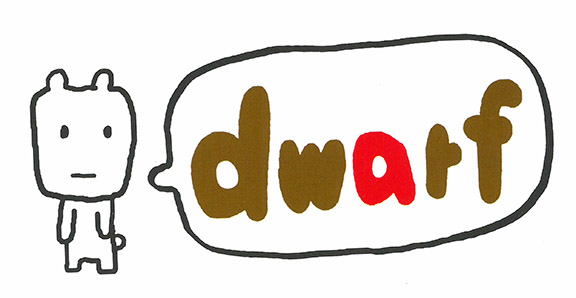 My friend Tim Van Hook wrote me an e-mail last month and it included the line, "Blessed are the small animals when the climate changes."  Well, when it comes to television (and movies and books and all other media) the climate has most certainly changed.  Since I'm largely focused on preschool TV, it hasn't escaped me that most of the bigger indies who specialized in preschool over the past decade have all gone belly up.  The few who have survived have done so by remaining small, nimble, and making original content that is, well, original.  Is it possible that being a plus size company might be a liability when it comes to making good shows?  Yes, it is.  With size comes the need for big egos to line up behind every fragile, creative idea.  And the more innovative the idea, the more likely that it will get beaten into submission (or simply killed) by those same folks.  Everything about a big company is designed to check the very thing that makes great work great:  An independent creative voice that gleefully challenges the status quo.
So, if you're among the hundreds of small indies from Brazil, Hungary, Guangzhou, Spain or anywhere else in the world and you're struggling to piece together the financing for your first kids show or secure your meetings at MIPCOM or get a toy company to even notice that you're alive, just remember this:  Being small isn't always easy but, when it comes to making great shows, being small is always best.  And the meek, I believe, shall inherit the streaming earth.