Today I'm boarding a Delta flight to Las Vegas to attend Licensing Expo.  Just between you and me, I don't like Las Vegas.  I would rather get dental work done in the tribal regions of Afghanistan than go to Las Vegas.  But, since Little Airplane has (reluctantly) entered the licensing business, I'm going to Las Vegas with my Small Potatoes deck, my running shoes and my bottle of hand sanitizer.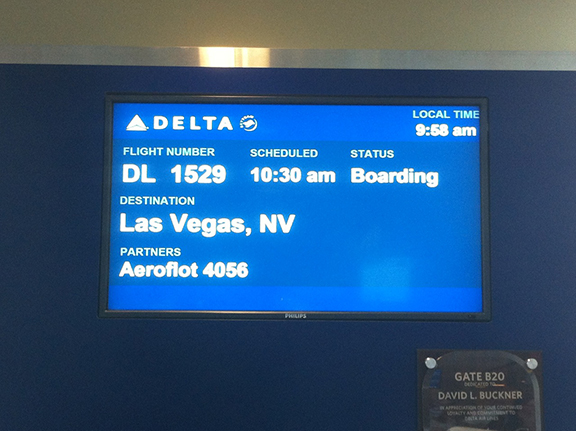 I just arrived at the Mandalay Bay Resort and Casino. Licensing Expo is a giant sprawling orgy of signage.  It makes my beloved Kidscreen Summit look like Caine's Arcade.
The biggest change I've seen here over the past few years is the rise of the digital brands.  As Eric Huang from Mind Candy observed, the digital folks used to just walk the showroom floor or maybe have a little booth tucked away in a side alley by the oil painters.  At this year's event, the digital brands have impressive stands with all the bells and whistles of the top broadcast properties.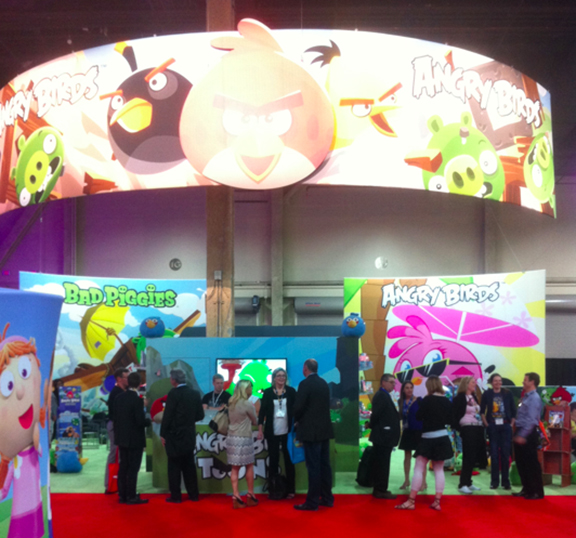 I saw many unusual things in Vegas.  At the Hasbro booth, for example, they set up a My Little Pony hair and nail salon.  There I met a hairdresser named Kristin Jackson who had an arm covered in real Barbie tattoos.  When I asked Kristin if I could take a picture of her arm for Kidscreen she said yes and confessed that it was awkward for her to be working the Hasbro stand with her Barbie tattoos since Barbie is, of course, owned by Mattel.  She added that she has plans to get her other arm covered in My Little Pony tattoos which, she felt certain, would create some brand parity.  I was impressed by Kristin's strong conscience.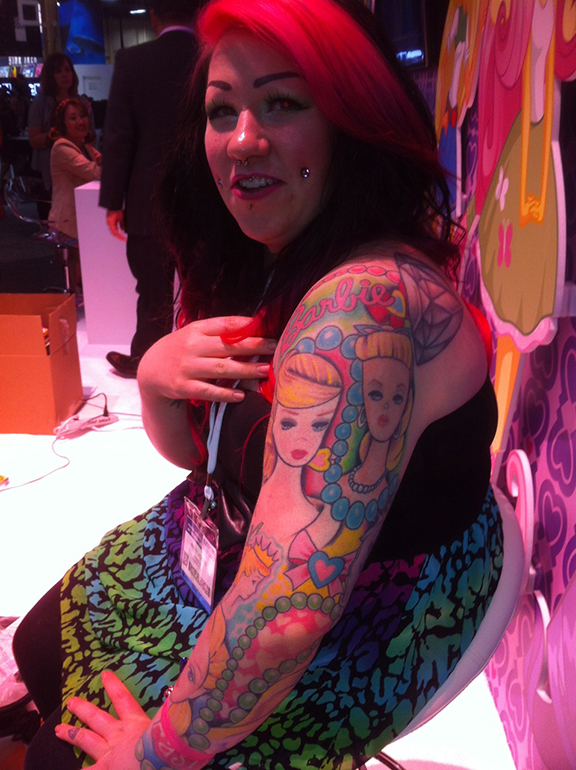 Next I paid a visit to my friends at Big Tent Entertainment where I coveted their latest super cute Domos including Superman Domo, Batman Domo and, of course, their now ubiquitous Domo toaster.  In case you haven't seen it, the Domo toaster burns a little Domo onto your bread so you can bite him back.  (I'm told this is the second highest selling toaster in the US.)  I think it should be obvious by now I suffer from Domo envy and I suspect I'm not alone in this.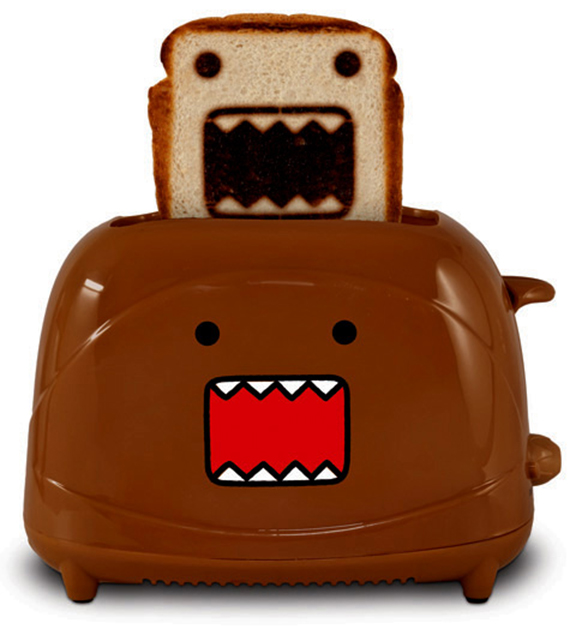 In the preschool space, Disney Junior seemed to be the talk of Licensing Expo with their very strong line-up of hit series including Sofia The First and Doc McStuffins.  Compared to these brands, my own Small Potatoes is, well, small potatoes, but I'm delighted to have my spuds in such good company on the Disney Junior juggernaut.  On the preschool downside, there was a general feeling that there's a glut of preschool on the market at the moment.  This makes it hard for any new brands that don't have a slot on Disney Junior or Nick to get traction at retail.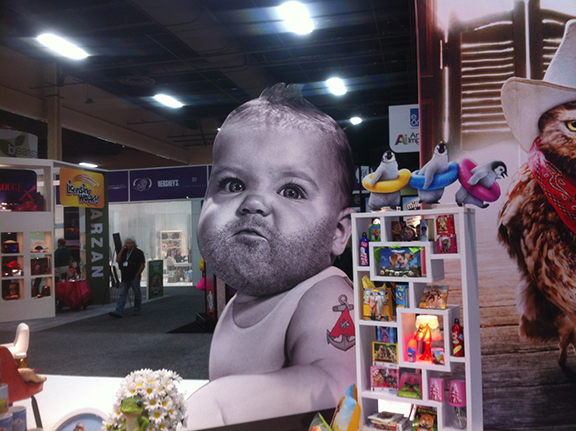 In order to survive my long days in Las Vegas, I made sure to exercise every morning.  I woke up early and took a slow steady run along the Las Vegas Boulevard.  This sounds much healthier than it actually was because my run invariably ended at Winchell's Donut Shop which is open 24 hours and makes the best apple fritters I have ever had in my life.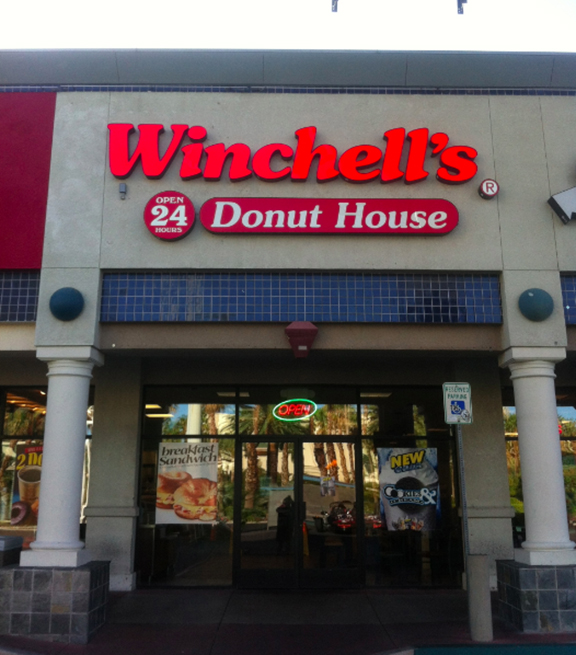 As many of you know, I have wrestled for years with the whole idea of licensing and preschool shows.  The question that I struggle with is this:  Is it right to create preschool content that is designed mostly to sell plastic toys to the most vulnerable members of our society?  While pondering this question at Licensing Expo, I found myself face to face with a ten-foot tall image of Pope Francis.  He was waving from the side of The Marketing Store's booth.  This stopped me dead in my tracks.  The Pope?  Really?  I sat on a white couch to process this.  Suddenly it hit me that I shouldn't worry so much about selling swag to 3-year-olds.  After all, if the licensing business is good enough for the Pope, it's certainly good enough for me.