This week Mary and I are on a Virgin America flight bound for sunny Los Angeles.  I like Virgin because they are nice, they have internet and there is blue mood lighting in the cabin when you board.  By comparison, the US airlines are pretty crusty and their airline attendants seem mostly annoyed when you ask them for a Diet Coke or a blankie.   On my last US airliner, the plane was so old there was a metal ashtray embedded in the wall inside the bathroom.
The reason for our trip is to attend a screening of Little Airplane's first feature, Meet The Small Potatoes, our odd, animated rock documentary about four singing potatoes.  The fact that this movie found it's way out of my brain and onto any screen anywhere is something of a miracle to me.  It was only two years ago that I locked myself in the orchestra room of our studio and began tacking index cards to the wall, determined not to leave until we had completed our first 70:00 film.  We had neither the experience nor the resources to make this movie, but we did have a small and very dedicated team and we all agreed it was time for Little Airplane to try something new.  As any preschool veteran will attest, one can only make so many episodes about camping and go-cart races before one goes nuts.
Everything that has happened with the Small Potatoes–from our original CBeebies commission to getting on Disney Junior US, to partnering with Penguin on our books and Universal on our DVD's–has been absolutely thrilling for my team and me.  But perhaps most exciting of all for us has been the creative process of making this feature film.
We tried some unusual experiments on the project, some of which worked and many of which didn't.  One of the more successful experiments was inviting our Facebook fans to request custom potato avatars which would be integrated into shots throughout the film.  The final 70:00 version of the film contains over 1,000 of these Facebook avatars.  We added an additional 200 avatars of Disney Junior fans for the 45:00 Disney Junior special that premiered in February.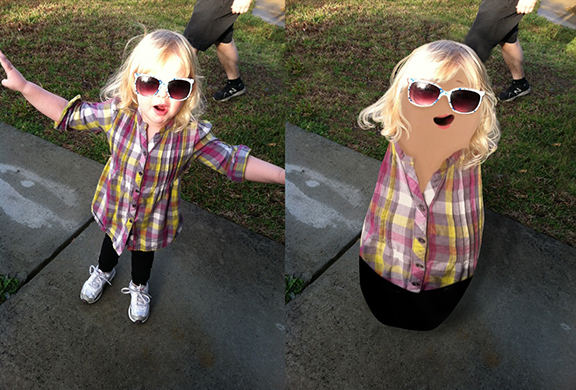 Another experiment that I found particularly interesting was the use of improvised dialogue for the entire film.  Our process was to put our actors, mostly kids, in the booth and then just talk to them about the movie's plot points.  We discussed the Small Potatoes' rise to fame, their break up and their ultimate reunion.  We recorded everything the kids said and then kept whatever worked best.  We used the same technique with our star, Malcolm McDowell, who plays the band's eccentric manager, Lester Koop.  Mr. McDowell used no script because we had none.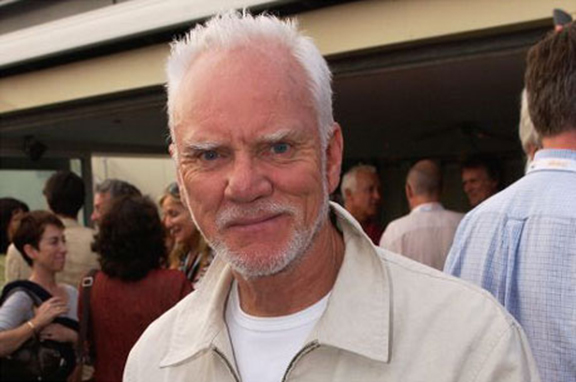 Mary and I have just left the screening at the lovely Aero Theatre in Santa Monica.  We were joined by one of the film's producers, Melanie Pal, and a variety of our licensees.  I must say that seeing a film that Little Airplane made up there on the big screen in Los Angeles was an amazing feeling for me.  Though we may not win an Academy Award, I am very proud of our small, scrappy team for finishing the film and for getting it out into the world.  For many years, the Small Potatoes met with skepticism from broadcasters, film distributors, and licensees but we never lost faith in our beloved potatoes.  And, now, as Mary and I celebrate with tacos and ice cream on the beach in Santa Monica, all I feel is gratitude to the many talented people and brave partners who helped Little Airplane bring the Small Potatoes to life.