No matter what I try to do today, all I can think about are the bombings in Boston.  The runners.  The tourists.  The children.  The reports of body parts on Boylston Street.  Maybe it's how the mind processes trauma, but explosions remind me of other explosions.  The ones that haunt me the most are Tel Aviv, 1997 and New York City on September 11.
In 1997, I was working on the Israeli-Palestinian version of Sesame Street.  I had been living in a hotel room in East Jerusalem for six months and we were days away from taping the studio segments at Israeli Educational Television in Tel Aviv.  As soon as we received news of the bombing of a popular Israeli café, we gathered the entire Palestinian team together and decided we'd better make the drive from East Jerusalem into Tel Aviv late that night before the borders closed, a common security measure after bombings.  My friend and boss Cathy Chilco had made the trip over from New York for the first week of taping and, when I first saw her, the stress of that day and that production overwhelmed me.  Cathy hugged me for a few moments then we got in the van with the Palestinians and drove to Tel Aviv.  We taped the show a few days later.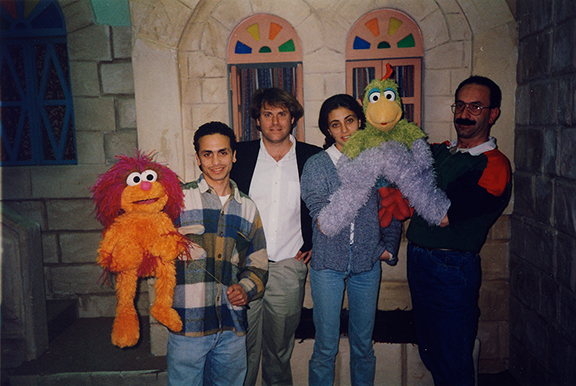 The other explosion that replays in my mind happened in 2001, a year after we opened Little Airplane.  At the time, there were just three of us working in a one room office five blocks away from the World Trade Center.  I was on my way to the studio when a neighbor told me that two planes had just hit the twin towers.  I went into a local juice bar and watched the towers burn on their TV.  I called my small staff and told them not to come to work.  Three days later, my editor, Steve Clarendon, and I talked our way past the military barricades that were set up along Canal St.  The air was thick with smoke that smelled like plastic and burning bodies.  Going back to work was our way of resisting the disruption the 9/11 terrorists intended.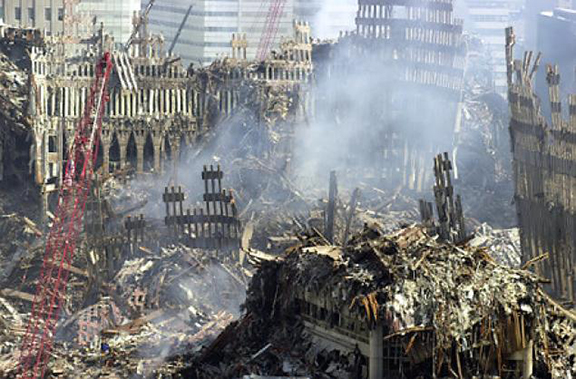 The bombings in Boston were a particularly personal attack for the people of that beautiful city.  As my friend Naomi Greenfield who works at Fablevision wrote in an e-mail, "It has truly been a horrific day here.  I have watched the Boston Marathon every year since I was a kid and it was my main inspiration for running the NYC Marathon when I lived there.  Patriot's Day (also known as Marathon Monday) has always been my favorite day of the year to be a Bostonian–there's something so special about a holiday that only Massachusetts celebrates that is just beyond words.  Everyone in our office is accounted for and safe, though many people were watching from the finish line area and had to escape in a terrifying fashion.  And, more unfortunately, the 8-year-old boy who died was the son of a co-worker's friend.  Just horrific.  Let's go back to making the world a better place first thing tomorrow."
I'm on a train now to Philadelphia to pitch something new to my friends at Sprout.  The bombs in Boston went off less than 24 hours ago and the security at Penn Station is very tight.  Bomb sniffing dogs and soldiers with large guns check each passenger as we board the Acela.  But the train to Philly is full.  People go about their business.  Work may not heal all wounds, but it does help to heal mine.