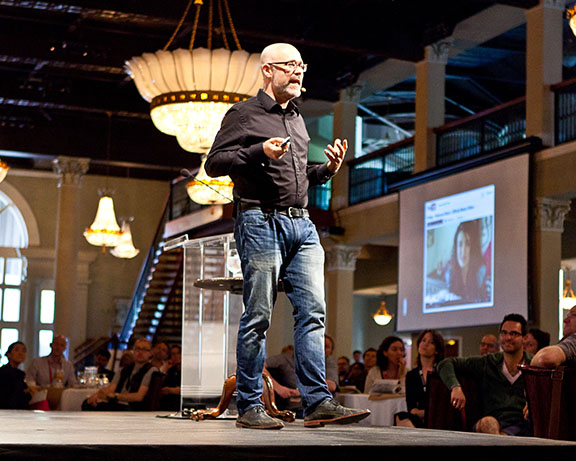 By Carly Beath, Guest Blogger
Springtime at Interactive Ontario means we're currently gearing up for the fourth edition of INplay, our conference all about kids' interactive media.  This year, INplay takes place on May 15 & 16 at the Metro Toronto Convention Center.
There's plenty of serious discussion at INplay on important topics like the ethics of monetization in kids' apps and safety concerns unique to designing for children, but we also leave lots of room for fun. (Last year's kid-themed food was one highlight – who doesn't like miniature corn dogs and snack breaks with popcorn?)
INplay 2012 hosted speakers from companies and projects of all stripes – cable access show Pancake Mountain, open web pioneers Mozilla, kids' app creators Toca Boca and gaming innovators Schell Games, to name but a few.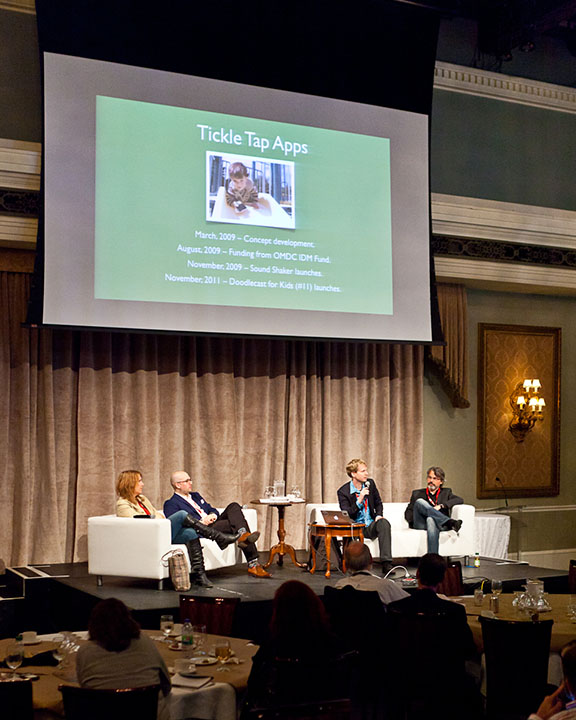 So what's on deck for this year?  Well, we have a stacked schedule of panels, workshops, presentations and keynotes designed to update delegates on the latest trends in kids' interactive media.  Our focus on investment, inspiration and insight means the conference mixes together all of the ingredients needed to create successful properties for kids.
The Brainstorming Kids' IP workshop with Jillianne Reinseth, David Kleeman and Dave Skwarczek – who are incredibly accomplished and more fun than a barrel of monkeys – will give delegates the chance for some hands-on creative collaboration.  Who knows?  We might see the next big thing in kids' interactive media come out of this session.
And thanks to a newly minted partnership with Canada 3.0 this year, INplay attendees will have access to a keynote presentation by Lane Merrifield of Club Penguin.  Lane will discuss this Canadian success story and the digital production processes that allowed Disney to open a studio in Kelowna using Canadian animation and programming expertise.
We're also excited to have Laura Seargeant Richardson, Experience Design Director of frog, joining us.  She's worked with Crayola, written for The Atlantic and presented at sandbox summit@mit.  Most importantly, she goes straight to the source – she's been involved in participatory game creation with teens and work on the role of technology in classrooms.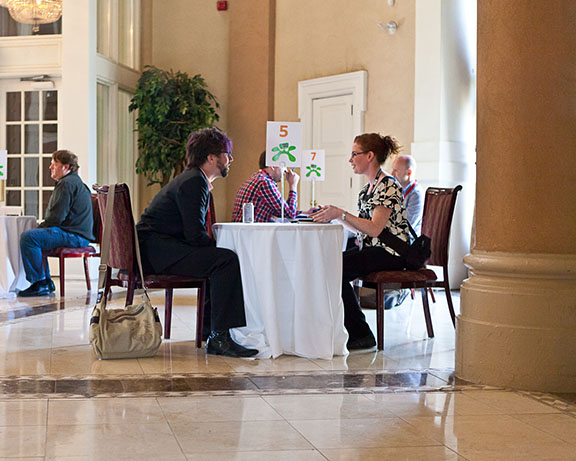 Those are just a few of the leaders who will take the stage this year.  We have many more speakers from across Canada, the US and beyond.  Our goal for INplay is to connect creators of all types of kids' media with new opportunities in the ever-growing interactive space.  There are lunches, receptions and networking breaks, but our favourite way to foster new relationships is through our 1×1 Meetings.  Delegates have the chance to pre-book up to five meetings with our speakers – meaning there's no need to jockey for attention at the side of the stage following a presentation.
Children's media is constantly evolving.  We've designed INplay to deliver cutting-edge information, forge new connections and help push the industry forward.  Whether you're an online content creator, TV/film producer, animator, game developer, book publisher, marketer or researcher if you're working in kids' media, INplay is for you.  Learn more and register at www.inplayconf.com – hope to see you at there!