As you may have noticed, I don't like many things.  I don't like sitting in the middle seat on airplanes.  I don't like conference calls.  And I don't like it when I order steamed dumplings and they bring me boiled dumplings.  But this week I saw something that I liked.  A lot.  Beasts of the Southern Wild.  For me, this is simply the best film about childhood ever made.  It's everything that I wish our children's television industry could be:  Honest, original, poetic and unafraid to show the messiness of childhood, complete with danger, real emotion, illness and courage.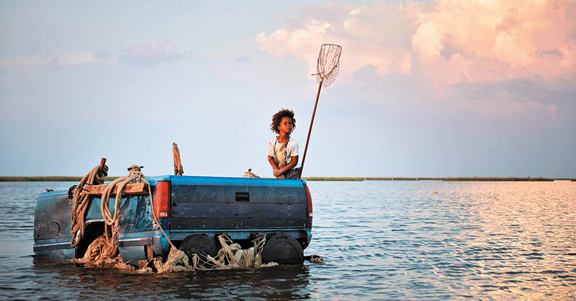 I watched the movie on a Virgin America flight to Los Angeles this week and I cried throughout most of it.  I cried because it was beautiful.  I cried because it did not shy away from fire, flood, alcohol abuse, violence or poverty.  I cried because the movie showed a love between a girl and her father that transcended all of these oh-so-familiar perils.  Every child and every family experiences troubles but such troubles rarely make it onto any screen.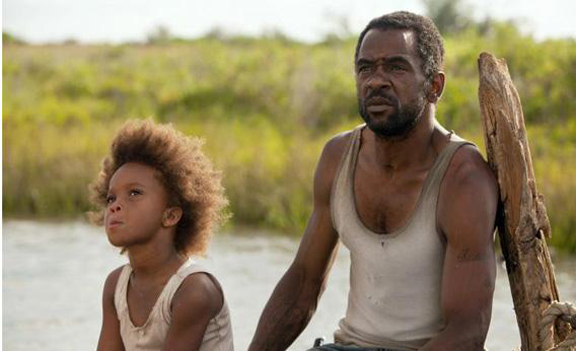 Like most of you, I spend my days revising storyboards so that animals wear seat belts.  I put helmets on any child who is in motion as if children were eggs that might be easily broken.  In order to make my living, I actively participate in our collective fantasy that childhood is a place without divorce, violence, unemployment or pain, a world in which all conflicts are happily resolved within eleven minutes.  I have to tell you I felt ashamed after watching Beasts of the Southern Wild because it made me aware of just how much reality I've left out of my shows.
Watching Beasts of the Southern Wild gave me an even deeper respect for those few brave broadcasters like Jan-Willem Bolt's KRO in the Netherlands or the various Scandinavian channels like NRK and SVT who, for whatever cultural reasons, do not feel obligated to water down childhood in their kids' shows.  Their programs typically show children the way children actually are:  Filled with complex emotions and struggling to create order and meaning out of the chaos of their young lives.  For most of us, these shows can only be seen at Prix Jeunesse in Munich because they go largely ignored by the global broadcasters.
The Beasts of the Southern Wild, which was nominated for four Academy Awards, reminded me that it's possible to show real life and raw emotion on film.  It reminded me that the world most of us live in, which is driven predominantly by our need to sell toys, is just one small and not particularly dignified area of the entertainment industry.
I read an article this week that quoted the animation critic and historian, Charles Solomon.  He said, "It's a mistake to talk down to children.  A good children's film is first and foremost a good film."  And a good children's TV show is, first and foremost, a good TV show.  If only we had the talent and the courage to make shows like Beasts of the Southern Wild perhaps the kids in the US would not be so materialistic, be such bullies, or be so overweight.