I went to Toy Fair.  There was mostly a lot of brightly colored plastic there.  When it comes to toys, I'm a philistine and I tend not to like any colors that do not appear in nature.  If it were up to me, everything would be made out of wood.  I did see one booth where a guy was blowing square soap bubbles.  I thought that was cool.
The toy industry is struggling at the moment to integrate toys with hand held devices but, unless one device becomes ubiquitous, I don't think any of those toys can ever really succeed.  I, for one, have never liked toys that require batteries.  Batteries die.  A good toy will last forever.  This young lamb, for instance, lives at Little Airplane.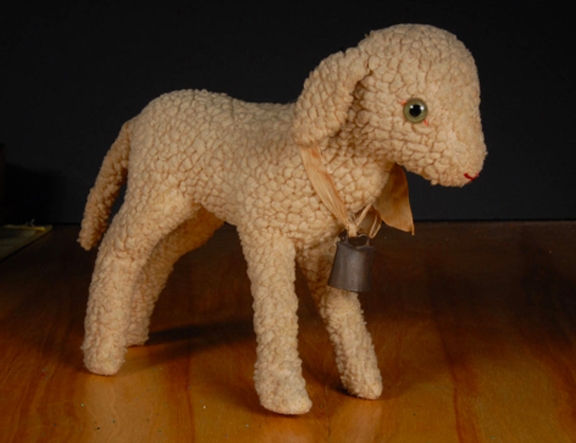 Speaking of wooden toys, I saw lots of Amish people walking the aisles at Toy Fair.  I even saw two of them eating a picnic lunch on the floor.  I found that very interesting.  I'm a big fan of the Amish reality shows like "Breaking Amish" and "Amish Mafia," so seeing real Amish people in New York was, for me, a little bit like seeing Beyoncé.  I snuck this photograph while pretending to write an e-mail.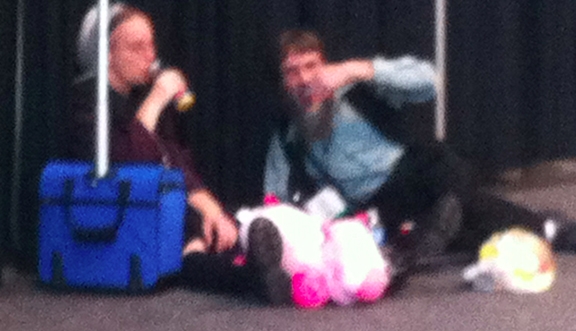 There were no children at Toy Fair which, I imagine, is for their own good.  I suspect that most children would go into some sort of psychogenic seizure if they walked into the Jacob Javitz Center and saw miles and miles of toys and were told they couldn't have even one of them.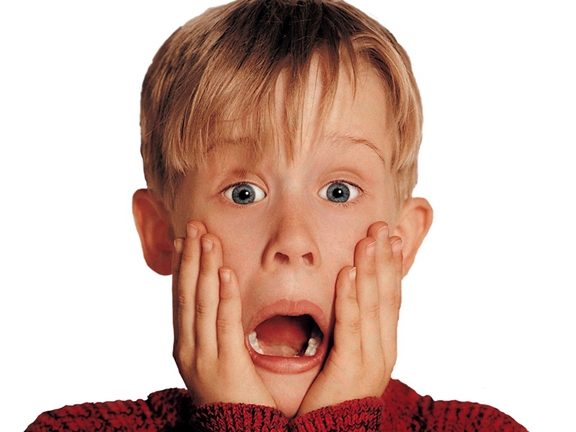 I almost got killed by a big round yellow thing that came down the escalator and didn't see me (or didn't want to see me.)  These photos were taken over the course of five very frightening seconds.  All I could think about at the time was how ironic it would be if, after years of bashing the toy business, I got bashed by a toy in the business.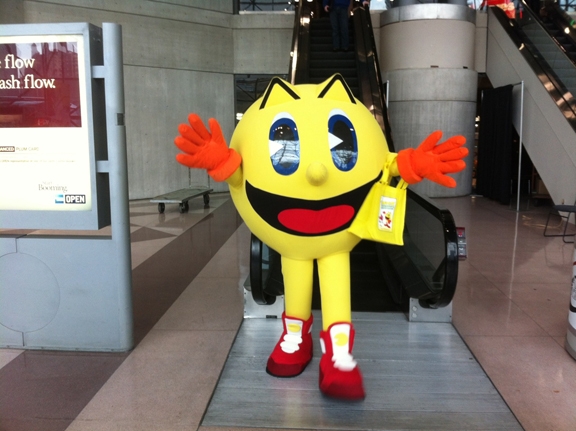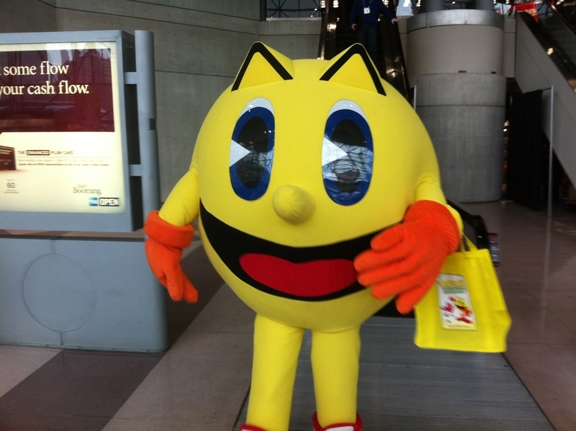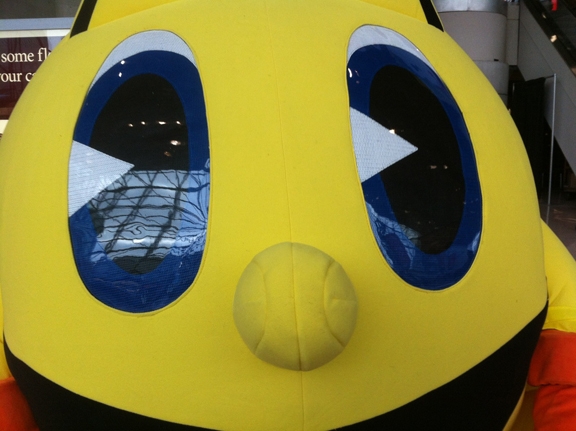 I stopped at one booth where I had my only emotional moment of Toy Fair.  A framed photo in a glass case of a quiet and gentle-looking man caught my eye.  It turned out this was André Cassagnes who invented the Etch-a-Sketch.  When my brother and I were kids, we spent many days drawing with our beloved Etch-a-Sketch but I had never really imagined that an actual person had invented it.  I was very sad to learn that Mr. Cassagnes passed away on January 16, 2013.  Sigh.
The rest of Toy Fair seemed rather heartless to me.  Though this event clearly trumps Kidscreen in terms of size and spectacle, there is something rather mercenary about the whole show.  I have no doubt there is great artistry in the creation and production of a beautiful toy, I just didn't see very many beautiful toys there.  I mostly saw infinite variations on bug-eyed chubby characters and toy vehicles with lifeless smiles who had little love in their design.
My overall feeling by the end of Toy Fair was one of ennui, which for my non-English speaking friends, means a sense of weariness and dissatisfaction.  A feeling of boredom.