PBS Kids introduces new math-based series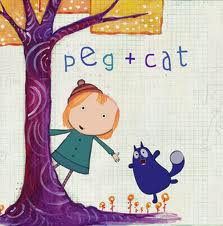 PBS Kids is adding a new math-centric preschool series to its programming lineup. Peg + Cat will debut this Fall on PBS Kids along with integrated online and mobile content.
The new multi-platform media preschool property will feature stories in which Peg and Cat encounter problems that require them to use math and problem solving skills in order to move forward.
The series, co-created by Billy Aronson and Jennifer Oxley in collaboration with The Fred Rogers Company, currently offers games and other resources online at pbskids.org/peg, and additional interactive features, including more games, parent resources and a mobile app are slated to launch along with the on-air premiere in the Fall. Peg + Cat will air daily following its premiere and is meant to compliment current educational series The Cat in the Hat Knows A Lot About That, which teaches natural science, and Curious George, which focuses on engineering.
Peg + Cat can be viewed as a response to recent US national assessments revealing that 60% of students are performing below proficient math levels by the fourth grade, with the learning gap being more pronounced in children from low-income families.
Magazine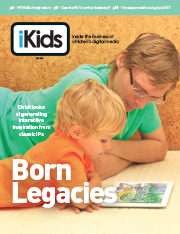 Check out our latest issue of iKids Digital! We've got the scoop on the rise of HTML5, Nintendo's Wii U strategy and new insights on how to best adapt classic properties for the digital age.
Kidscreen on Instagram