Scholastic announces interactive seven-book series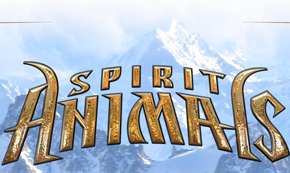 Scholastic is bringing some fantasy to its multi-platform publishing program with the new adventure series for tweens called Spirit Animals.
The multi-author series will launch worldwide in September, with the first book, Wild Born, authored by Brandon Mull. The second book in the series will be written by author Maggie Stiefvater and will be published in January 2014. The seven-book series will be synced with an online game   that will allow kids to customize their own heroes, choose their spirit animals and go on quests.
Spirit Animals centers around the fantasy world of Erdas, where children who come of age go through a ritual to determine if they have a "spirit animal," a rare bond between human and beast.
The Spirit Animals initiative marks the publishing giant's latest move into the multi-platform content. The 39 Clues series, which combines books, collectible cards and an online game, has garnered more than 15 million copies in print and more than two million registered users for the online game since its launch in 2008. Scholastic recently announced the expansion of the series with The 39 Clues: Unstoppable, a spin-off cycle launching in October 2013.
Magazine
Our fall edition of iKids Digital is now available! We're taking a look at the migration of virtual worlds to mobile, how to find success in the mobile education space, wearable tech for kids and much more.
Kidscreen on Instagram