WIT launches new product pitch initiative with Walmart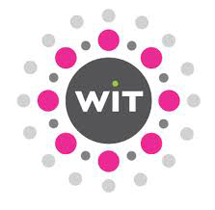 The global not-for-profit Women in Toys (WIT) organization has unveiled a new product pitch initiative in partnership with Walmart Women's Global Economic Empowerment Initiative.
The Women in Toys – Walmart Women's Global Economic Empowerment Initiative will kick off at New York International Toy Fair 2013 and is expected to help Walmart reach its goal to source US$20 billion from women-owned businesses by 2016.
At Toy Fair, women-owned business will be able to access Walmart buyers and pitch their products to them. The initiative could potentially help women-owned businesses become new Walmart suppliers or help them grow their supplier business if they are already an active Walmart vendor, said WIT Advisory Board Chairman Patti Becker in a statement.
Walmart pitch meetings are by appointment only during Toy Fair, February 10-13, 2013, at The Jacob Javits Convention Center.
Walmart's Women's Global Economic Empowerment Initiative was originally announced in fall 2011.
More information on pitches or how to join the planning committee can be accessed by reaching Patti Becker at www.BeckerAssoc.com, PBecker@BeckerAssoc.com or 203-322-7396.
Tags: New York International Toy Fair 2013, Walmart Women's Global Economic Empowerment Initiative, Women in Toys