Hachette releases new children's eBook titles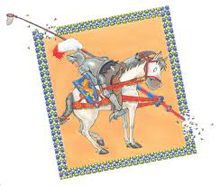 Hachette Children's Books has announced that 21 of its top picture books including David Melling's best seller The Kiss That Missed are now available in digital eBook format.
Additional titles, which are available from November 26 from Amazon and Apple, include I Love My Daddy from acclaimed UK author/poet Giles Andreae (Purple Ronnie and The Interesting Thoughts of Edward Monkton), David Melling's Hugless Douglas, and The Twelve Days of Christmas by Jane Ray.
eBooks from authors such as  John Hegley (Stanley's Stick), Daisy Meadows (Rainbow Magic: The Complete Book of Fairies), and Adam Blade (Beast Quest: The Complete Book of Beasts) are also included in the initial launch.
The transition to the new digital format comes as eBook sales for kids, especially the YA demo, are on the rise, growing 89% in July 2012 in the US according to DBW. Hachette Book Group's digital book net sales for Q3 2012 were up 6% and represent 20% of all book sales from the group in the US and the UK.
Magazine
Check out our latest issue of iKids Digital! We've got the scoop on the latest social media marketing tactics, the tablets that kids and parents can't put down, and new insights on how youth are using social networking sites.
Kidscreen on Instagram