SD inks multi-year deal with Curtis Licensing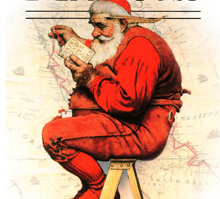 L.A.-based animation prodco SD Entertainment has secured a seven-year deal with Curtis Licensing, the licensing division of The Saturday Evening Post Society, to license its portfolio of magazine brands.
The deal sees SD land the rights to develop stories and artwork from brands including The Saturday Evening Post, Turtle, Humpty Dumpty and Jack and Jill.
Plans are in the works to create digital coffee table publications, enhanced e-publications, and live action or animated entertainment based on the magazine properties.
The new deal further extends the new multi-platform direction of The Saturday Evening Post which was released digitally for the first time in June this year.
Magazine
Check out our latest issue of iKids Digital! We've got the scoop on the latest social media marketing tactics, the tablets that kids and parents can't put down, and new insights on how youth are using social networking sites.
Kidscreen on Instagram