Schylling to distribute Moshi Monsters in North America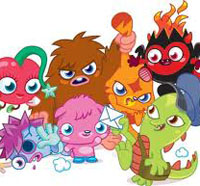 UK-based Mind Candy has appointed toyco Schylling as its newest Moshi Monsters toy distribution partner in the US and Canada.
Beginning in 2013, Schylling will launch Moshi toys in specialty toy and gift channels across North America while Mind Candy's partner Vivid will handle mass and mid-tier chains.
In addition, Schylling is unveiling three new Moshi toys for kids ages four and up at the Chicago Toy & Game Fair from November 14 to 18. They include Moshi Monsters 5-pack and 8-pack collectible character assortments and the new Foil Fun Packs featuring two Moshlings, a collector card and special mystery code.
The new deal further expands the global reach of the Moshi Monsters property which has a fan base of 70 million registered users worldwide and has recently launched into the kids app space.
Magazine
Check out our latest issue of iKids Digital! We've got the scoop on the latest social media marketing tactics, the tablets that kids and parents can't put down, and new insights on how youth are using social networking sites.
Kidscreen on Instagram