Penguin partnership to launch new kids IP Puffin Rock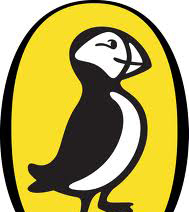 Penguin Children's Puffin imprint, Irish animation prodco Cartoon Saloon (Skunk Fu!) and Irish media company Dog Ears (Miss Rosie Red) have joined forces to co-produce new multi-platform kids property Puffin Rock.
The new brand will encompass a 39 x seven-minute animated TV series, apps, and digital and physical books.
Puffin Rock tells the playful tales of a family of puffins including young puffling, Oona, and her brother, Baba, as they explore the sea, sky, and land around their island home.
The partnership further expands Penguin's new position as a multi-platform content provider with the help of its new business and IP acquisitions director Eric Huang. Penguin has secured a number of recent acquisitions and partnerships including Topsy and Tim, Hattie B, Magical Vet, Whale Trail, Moshi Monsters and Skylanders.
Magazine
Check out our latest issue of iKids Digital! We've got the scoop on the latest social media marketing tactics, the tablets that kids and parents can't put down, and new insights on how youth are using social networking sites.
Kidscreen on Instagram