Golden Bear inks master toy license for In The Night Garden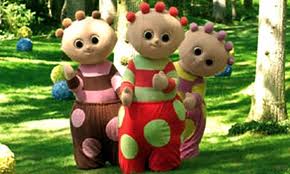 BBC Worldwide has awarded the UK master toy license for In The Night Garden to Golden Bear. Golden Bear will develop a range of In The Night Garden products to launch in fall/winter 2013. The master toy and nursery license will include all plush and plastic toys, playsets, figures, developmental toys, vehicles and role play products.
In The Night Garden is the BAFTA award-winning pre-school show produced by Ragdoll Productions and created by Andrew Davenport. It is about a magical picture-book place that exists between waking and sleeping in a child's imagination. Words, rhymes and music carry young viewers through a world of loveable characters and nursery rhymes.
Tags: BBC Worldwide, Golden Bear, In the Night Garden, Ragdoll