JumpStart launches Madagascar game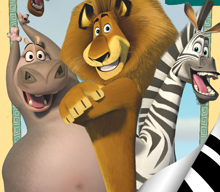 Torrance, California-based JumpStart is getting into developing online and mobile learning games based on animated franchises for the first-time ever and is kicking things off with a strategic alliance with DreamWorks Animation. The company, formerly known as Knowledge Adventure, has officially changed its name to JumpStart.
The first product in the new partnership, Madagascar Online is now available on for iOS and Android platforms and features learning quest games. The launch also includes a preschool online game entitled Madagascar Preschool Surf 'n Slide.
In addition to the Madagascar games, JumpStart is also developing a gaming franchise based upon DreamWork's How to Train Your Dragon IP. And the company also announced that it has closed a new round of financing with Azure Capital Partners, TeleSoft Partners and other investors as co-investors and value added partners.
All the games can be found at www.jumpstart.com.
Magazine
Check out our latest issue of iKids Digital! We've got the scoop on the latest social media marketing tactics, the tablets that kids and parents can't put down, and new insights on how youth are using social networking sites.
Kidscreen on Instagram