New Netflix iPad app curates G-rated content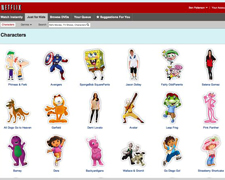 On the heels of launching Just for Kids mobile, streaming service Netflix has released a new iPad app for the US market that allows children to exclusively browse G-rated content.
"Rated G for Netflix" enables parents and kids to design their own queues that are wholly independent from their parent's content.
The app was developed by Florida-based Universal Apps in partnership with AdvanTech Media and retails for US$2.99.
Currently, Neflix is estimated to have more than 25 million subscribers.
Magazine
Our fall edition of iKids Digital is now available! We're taking a look at the migration of virtual worlds to mobile, how to find success in the mobile education space, wearable tech for kids and much more.
Kidscreen on Instagram