iStorytime nabs DreamWorks eBook titles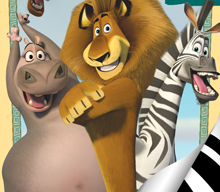 Mobile library iStoryTime has inked a licensing deal that will see it provide 27 DreamWorks Animation backlist titles including hit film IPs How to Train Your Dragon and Kung Fu Panda.
More than half of the US$3.99 eBooks are now available through Apple's iBookstore for iOS devices, Barnes & Noble's NOOK Kids Store and Amazon's Kindle Store.
iStorytime, which holds worldwide English-language distribution rights, will release the full catalogue by October 2012.
Titles include: How to Train Your Dragon: Befriending a Foe, Kung Fu Panda Movie Storybook, Madagascar: Born to Be Wild, The Penguins of Madagascar: Zany at the Zoo, Monsters Vs. Aliens: Save San Francisco, Shrek 2: The Potion Plan, Shrek the Third Movie Storybook, and Shrek Forever After: Welcome Back, Ogre.
Magazine
Our fall edition of iKids Digital is now available! We're taking a look at the migration of virtual worlds to mobile, how to find success in the mobile education space, wearable tech for kids and much more.
Kidscreen on Instagram