marblemedia partners with Saperstein's Surprise Bag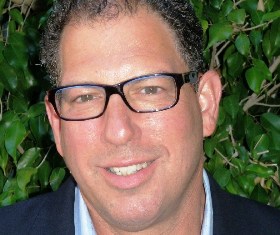 Toronto-based cross-platform producer marblemedia has partnered with L.A.-based exec producer, writer and director Frank Saperstein and his newly formed entertainment development company Surprise Bag to develop new animated comedy projects for the kids and scripted genres.
Saperstein, who had previously held tenure as SVP of family television at eOne, earlier this month launched the Surprise Bag banner to develop a diverse slate of programming and pursue other business opportunities.
While at eOne, Saperstein exec produced marblemedia's animated comedy The Dating Guy and tween comedy Majority Rules, both for Teletoon. Previous to eOne, Saperstein was SVP of kids and animated programming at Blueprint Entertaiment, co-CEO/creative director of Philippine Animation Studio and development exec at VH1/MTV Networks.
From Playback online
Magazine
Check out our latest issue of iKids Digital! We've got the scoop on the latest social media marketing tactics, the tablets that kids and parents can't put down, and new insights on how youth are using social networking sites.
Kidscreen on Instagram