Biplano to rep Doodle Jump in Spain and France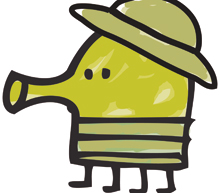 Spanish licensing agency Biplano and indie app developer Lima Sky have signed a deal that will see Biplano become the exclusive licensing agent for France and Iberia for the hit app IP Doodle Jump.
The deal will see Biplano launch an extensive licensing program for the property, which has become one of the most downloaded apps of all time, and according to Apple, the number three all-time top paid iPhone app since it launched in 2009.
The latest deal falls in line with Lima Sky's plans to move the app further into licensing with the recent appointment of Eric Karp as its chief licensing officer.
Magazine
Our fall edition of iKids Digital is now available! We're taking a look at the migration of virtual worlds to mobile, how to find success in the mobile education space, wearable tech for kids and much more.
Kidscreen on Instagram