Saban acquires Zui, grows online kids content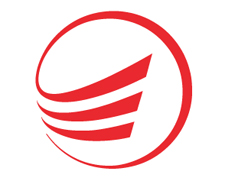 Further strengthening its online offerings, Saban Brands has acquired San Diego-based startup Zui and its popular kid-friendly search engine Zui.com.
The deal gives Saban access to Zui's large library of curated videos and online games, including more than six million websites, online videos, pictures and games from Zui's downloadable browser KidZui.
Zui.com, which also provides a social networking experience for kids featuring personalized avatars, friend options and no open messaging, and KidZui combined attract nearly 2.3 million visitors per month, with the average visitor coming back three times per week and spending nearly 30 minutes per session.
The addition of Zui.com is expected to complement Saban's recent launch of boy-targeting MyVortexx.com, which supports Saban's new Vortexx Saturday morning kids TV block on the CW in the US.
The acquisition also follows on the heels of Saban's recent acquisition of mobile games developer The Playforge.
Magazine
Our fall edition of iKids Digital is now available! We're taking a look at the migration of virtual worlds to mobile, how to find success in the mobile education space, wearable tech for kids and much more.
Kidscreen on Instagram