Kidscreen launches brand-new digital media awards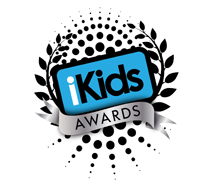 As the global children's entertainment industry continues to expand across platforms, Kidscreen has announced the iKids Awards, established to recognize and celebrate the industry's best digital media products and platforms for kids.
Beginning today until the Friday, November 5 deadline, entries can be accepted online at ikids.kidscreen.com in the following categories for both the preschool age group (zero to five) and kids ages six and up:
Best Website
Best Learning App
Best Game App
Best eBook
Best Console Video Game
Best Handheld Video Game
Best Streaming Video Platform
A panel of 10 yet-to-be-announced highly respected and professionally qualified judges will determine the winners in each category and the winners will be announced at a special ceremony and cocktail party capping off the 2013 iKids conference in New York on February 4, 2013.
Additional information about categories, eligibility, judging and entering is available at ikids.kidscreen.com.
Magazine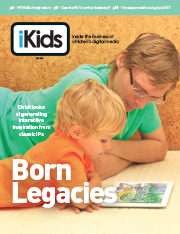 Check out our latest issue of iKids Digital! We've got the scoop on the rise of HTML5, Nintendo's Wii U strategy and new insights on how to best adapt classic properties for the digital age.
Kidscreen on Instagram