When you fly Porter Airlines to Toronto you pass over an island where there are trees, beaches, paths and little sailboats.  There is not one piece of commercial signage on this island though some enlightened Canadian teenager did spell out the word "L-O-V-E" in giant block letters in an empty field.  When you arrive at the Porter airport, the customs agents have straight white teeth and they smile and say, "Welcome back!" and they appear to actually mean it.
The people in Toronto do not wear the heavy coat of anxiety and dismay that is so characteristic of the locals from my own hometown, New York City.  At first I wondered if all this happiness in Canada might be attributable to the generous animation subsidies offered here but then I remembered that not everyone is trying to get their preschool shows financed.  No, the people here are happy for other reasons:  Toronto is a different kind of city.  It's a gentle city.  A little bit Sydney, Australia and a little bit Portland, Maine.  After work, the people float around on surfboards on Lake Ontario.  What more can I say?
I am here in Toronto because, increasingly, Canada is the sun around which all North American animated series must eventually orbit.  I won't bore you with why Canada is such a great place for animation – the various funds, the deep pool of talent, the cultural and geographic proximity to the US – because you already know all that.  I will bore you with my own personal musings about Canada because, well, this is my blog and today I feel like writing about Canada.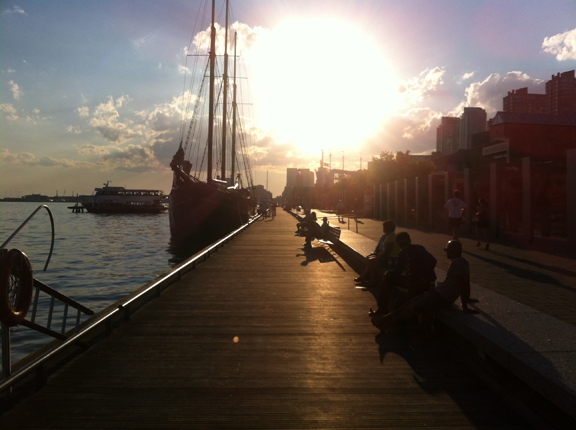 My love affair with Canada began when I was in the sixth grade and my mother took my brother and I on a trip across the country on the Canadian National Railway.  We began our journey in Montreal where I have a vague recollection of watching the Japanese women's volleyball team defeat some Nordic country (Finland?) in the 1976 summer Olympics.  (I also recall hearing that when a member of the Japanese team made an error during practice, her teammates would surround her and pelt her with volleyballs.  I've never been able to shake that image for some reason.)  We boarded our red train for a week long journey through some of the most beautiful countryside I have ever seen.  We chugged through the Canadian Rockies, past rustic little frontier towns, and across fields strewn with wandering cows and sheep.  We stopped on occasion and everyone got off the train to buy maple sugar candy or take their picture beside a guy dressed up as a Mountie.  (Or maybe he was a Mountie?)  In the evenings we piled into the dining car and played bingo and I recall winning a glass ashtray with the Canadian National Railway logo on it that I treasured for years.  We ended our long journey in the beautiful city of Vancouver where I had (and still have) cousins.  We ate yummy fish and chips and we camped out in a big tent in their yard.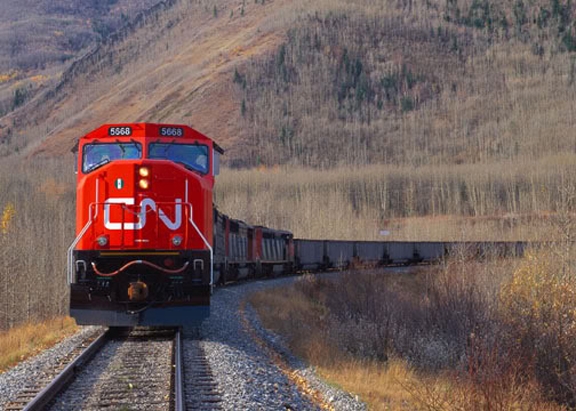 Since those days I've been back to Canada dozens of times.  Sometimes for work and sometimes for play.  In many ways, I think that Canada is not unlike a cousin to the United States, a cleaner and more well-mannered cousin, a cousin who plays by the rules.  I noticed, for example, that in Toronto people wait for the light to turn green before crossing the street.  In New York, as you probably know, our "Don't Walk" signs are mostly just decorative.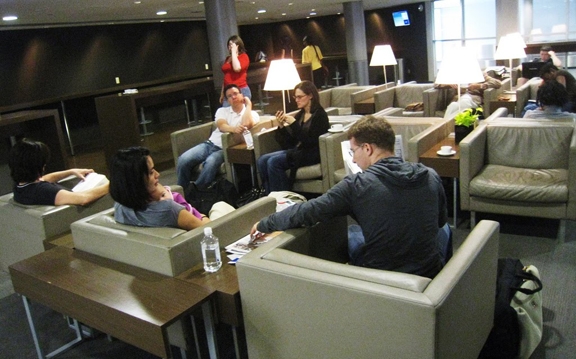 And now I am in the Porter Airlines departure lounge where they give you unlimited free cappuccino and good chocolate chip cookies.  The chairs are comfortable and there is soft mood lighting from actual table lamps.  None of this would be possible in the US.  No American airline would ever offer such amenities and, if they did, we boorish Americans would quickly take advantage of them.  In just a matter of minutes the entire basket of free cookies would no doubt be poured into someone's carry on bag.  So, when people ask me – as they occasionally do – "How do you feel about Little Airplane's new partnerships with Canadian companies?"  I just tell them the truth:  "I like Canada.  It's lovely."