I was talking to someone in the industry who makes a lot more money than I do and I asked him what his company was pitching this year.  He said, "Whatever the networks are buying."  I was impressed by this answer on many levels.  The clarity.  The chutzpah.  The cojones.
It may sound pollyanna to some of you, but I never try to pitch the networks anything that they have publicly stated that they are looking to buy.  Why?  Two reasons:  1) Because they are guaranteed to be getting a few hundred pitches on this topic; and 2) The probability that what is filtering up through the plumbing of my own unconscious is the same as what a network is looking to buy is almost nil.
Which is not to say that I never sell them shows.  Sometimes I do.  But it's never the show they were intending to buy.  My shows typically sneak through, not unlike the way birds sometimes find their way into Grand Central Station.  When all goes well, my shows catch the buyers off-guard and they typically say something like, "Well, that is really strange, Josh, but there's something I like about it."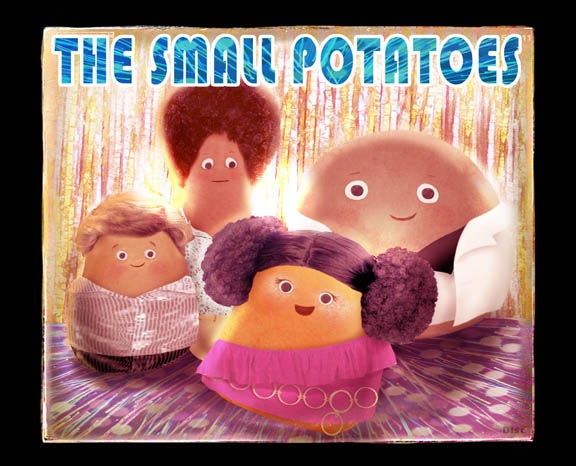 And it's not that I'm trying to be strange, either.  I am not.  The truth is I strive for utter normalcy in all areas of my life and my work and I mostly fail to achieve it.  You may not be aware of this, but I don't actually "create" my own shows, I am accosted by them.  Case in point, on my daily trip to Le Pain Quotidien, the macaroons behind the glass look up at me like little prisoners and plead with me to free them and give them their own preschool show.  Or, when I walk Buffy in the park, the tops of the flowers spin like propellers and then disengage from their stems.  They hover around me like helicopters and begin relentlessly (relentlessly!) pitching me their dumb vehicle show.
No, mine is not a pretty existence.  I spend most of my waking hours fending off bad ideas until, eventually, I succumb to one or two of the better ones which, with the help of my talented team, become show bibles.  So, when a broadcaster takes me out to lunch and says, "We're looking for a music show, or a science show, or a show with a strong girl lead," all I can do is smile, nod politely, and say, "I'll see what I can come up with," as the cute little Buffalo mozzarellas stampede right off of their plate.