Toon Goggles partners with Toon Boom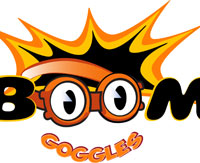 Montreal, Canada-based digital content creator Toon Boom Animation has joined forces with online kids channel Toon Goggles to launch new applications that enable kids to create and publish their own animations.
The partnership will see Toon Goggles develop a new section on its website called Boom Goggles which will feature animations run by Toon Boom products.
Toon Boom is also planning to develop a feature in its consumer line of products, beginning with Flip Boom Cartoon,that lets users export their animated work to Boom Goggles.
Magazine
Our fall edition of iKids Digital is now available! We're taking a look at the migration of virtual worlds to mobile, how to find success in the mobile education space, wearable tech for kids and much more.
Kidscreen on Instagram