New expanded role for Penguin's Eric Huang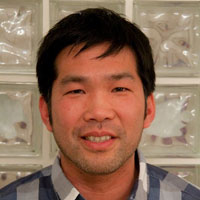 With digital publishing on the rise, Penguin Children's Books UK has expanded Eric Huang's role of publishing director of the media and entertainment group to new business and IP acquisitions director.
In the newly created position, Huang will report to Penguin Children's MD, Francesca Dow, and be responsible for growing the company's transition from publisher to content provider across multiple platforms including digital, media, entertainment and merchandising.
During his time at Penguin, Huang has acquired publishing rights for hit properties including Moshi Monsters, Peppa Pig and Club Penguin. He has also recently acquired the publishing license for Skylanders and forged a partnership with digital developers Made in Me to create new digital formats and projects for Penguin.
Magazine
Check out our latest issue of iKids Digital! We've got the scoop on the latest social media marketing tactics, the tablets that kids and parents can't put down, and new insights on how youth are using social networking sites.
Kidscreen on Instagram